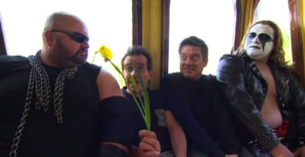 VINTAGE MIKE ROBERTS MATCHES
ALL STAR WRESTLING
6 MAN TAG TEAM MATCH
Mal Sanders, Mike Roberts & Steve Prince Vs. Robbie Brookside, Doc Dean & Frankie Sloan
Filmed at The Colston Hall, Briston - 10/12/1992
ULTIMATE WRESTLING ASSOCIATION
UWA TV CHAMPIONSHIP
'Flyin' Phil Powers (Champion) Vs. 'Iron Man' Mike Roberts (Challenger)
Filmed for TV at the Hot Ice Arena, Blackpool Pleasure Beach - 1998
ULTIMATE WRESTLING ASSOCIATION
SINGLES MATCH
'Iron Man' Mike Roberts Vs. Jody Flash (Fleisch)
Filmed for TV at the Hot Ice Arena, Blackpool Pleasure Beach - 1998
Dick and Dom's Absolute Genius:
Monster Builds
We feel that there is no better way to add weight to a canal boat than by filling it with a team of wrestlers, and
apparently the people at the BBC agree!
Members of the Basix Wrestlers crew including "Iron Man" Mike Roberts, Tony Bond and Big 50 teamed up with Dick and Dom, assisting in the filming of their latest CBBC series "Absolute Genius".
Here is a video clip, along with some photo's of the day's filming!
VINTAGE PROGRAMMES & POSTERS
Take a look at some of the names Mike Roberts has appeared against over the years!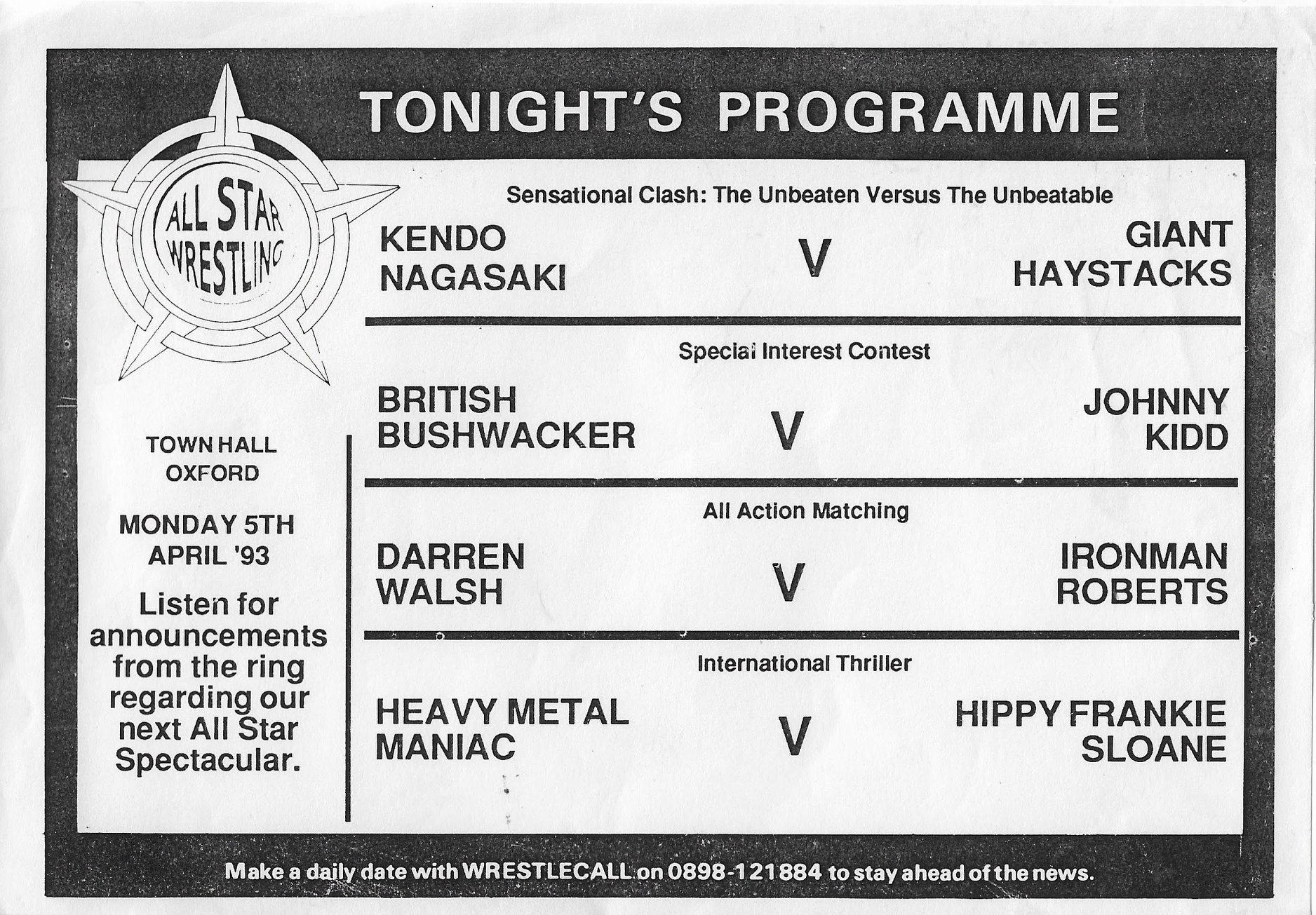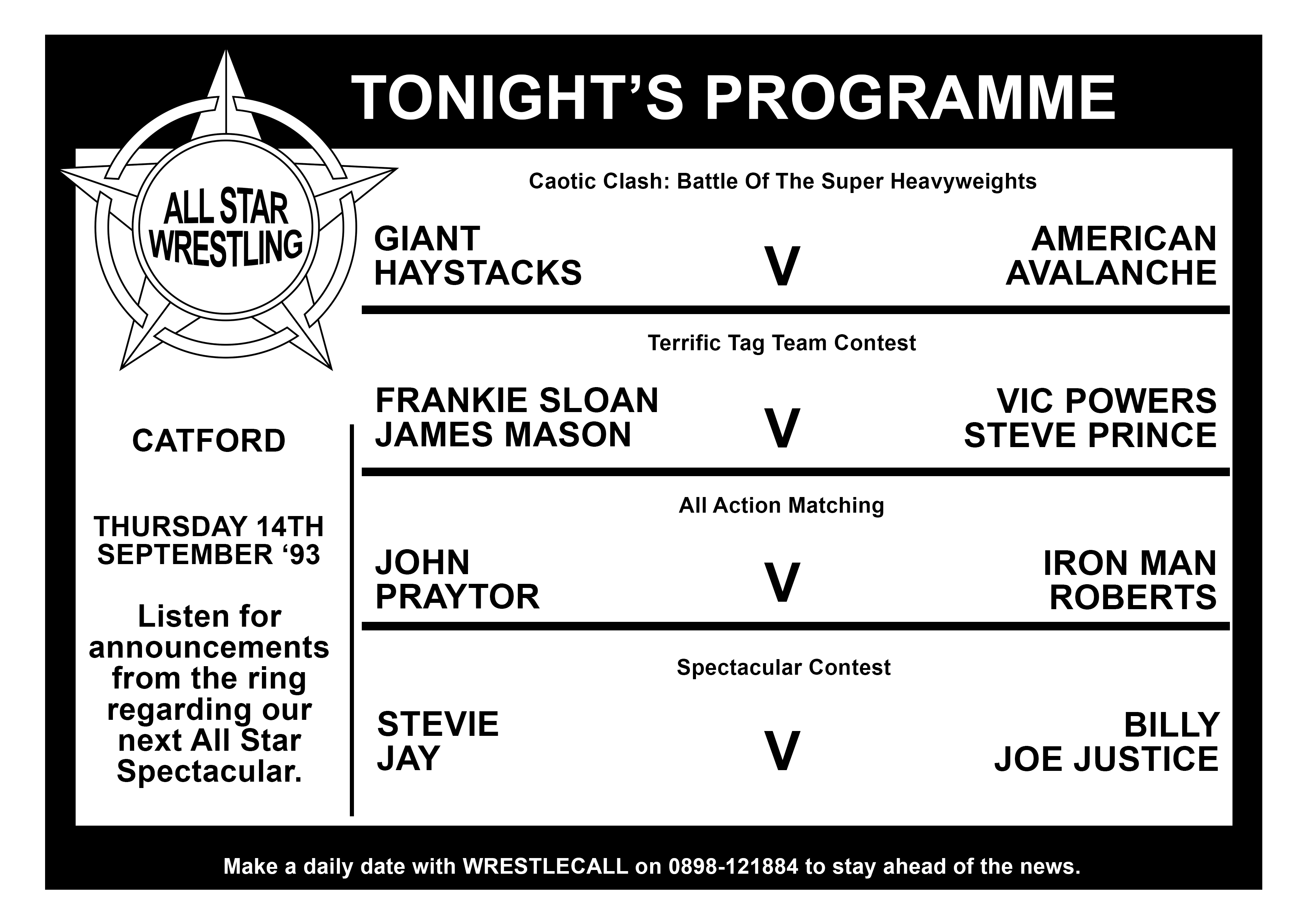 TAG TEAM ACTION
Kendo Nagasaki & "Iron Man" Roberts Vs. Giant Haystacks & Marty Jones
Photos date from the early 90s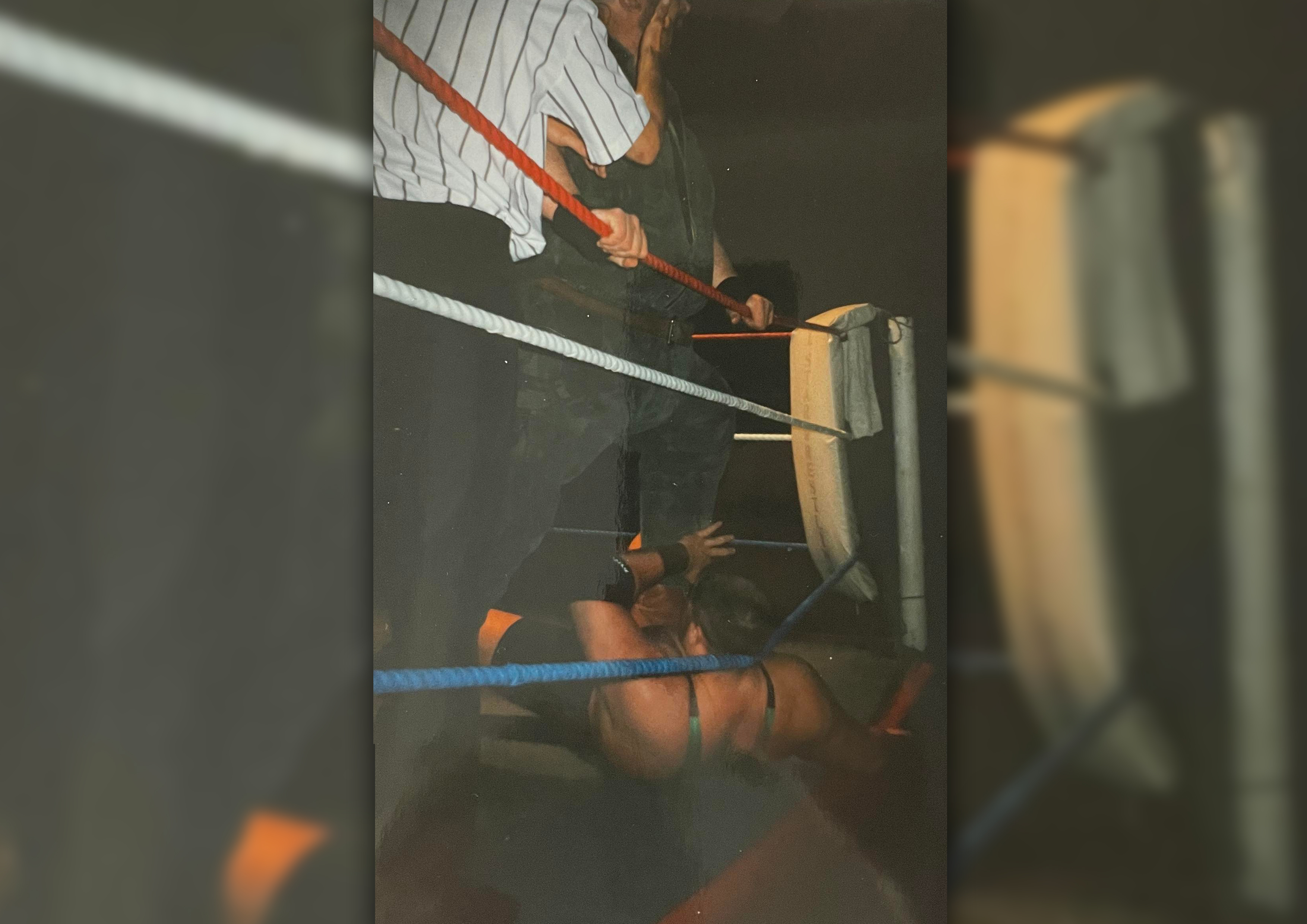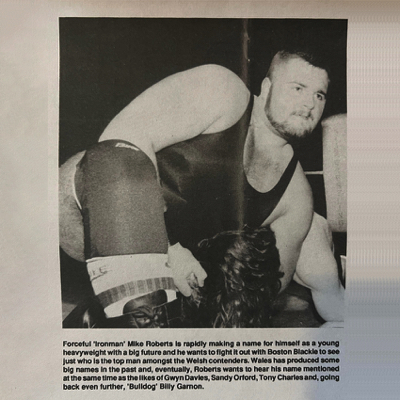 HOT OFF THE PRESS
Check out this vintage news article on Mike Roberts,
taken from an official All Star Wrestling programme.
PAST B.P.W. POSTERS
Here is the colleaction of our past show posters
for you to check out!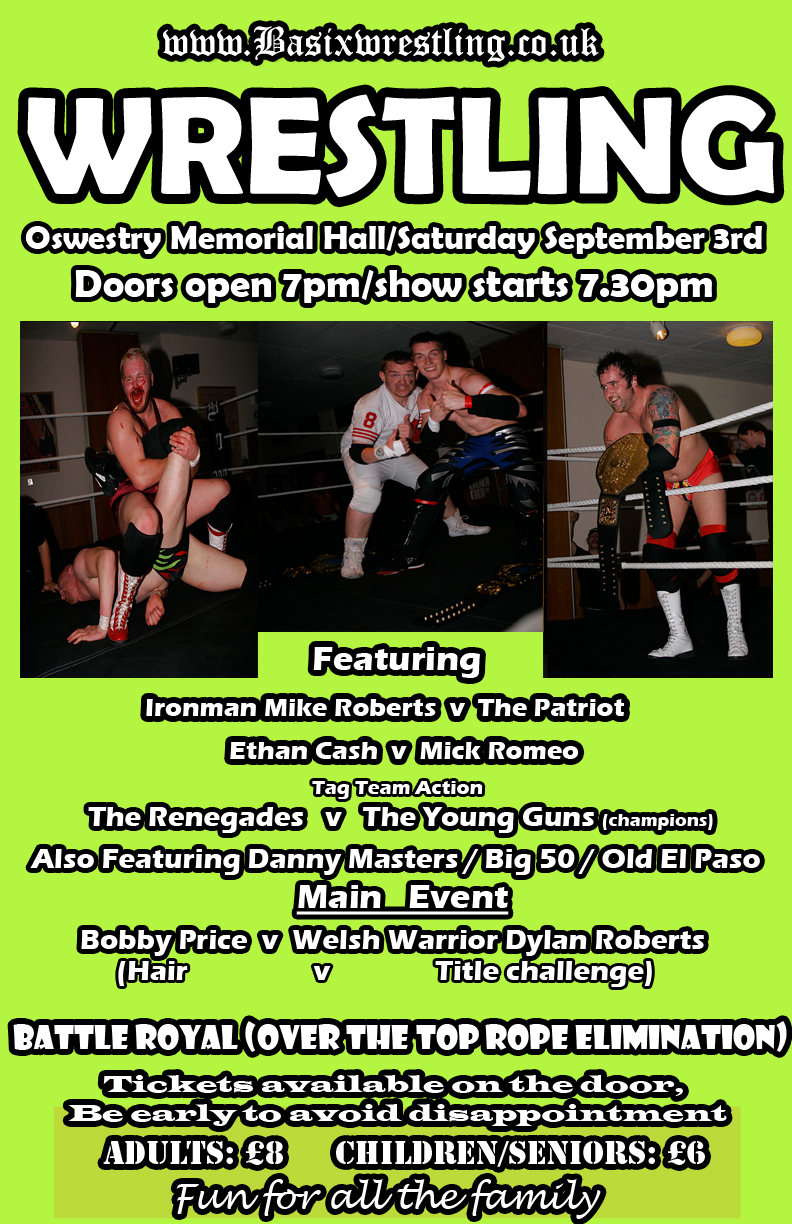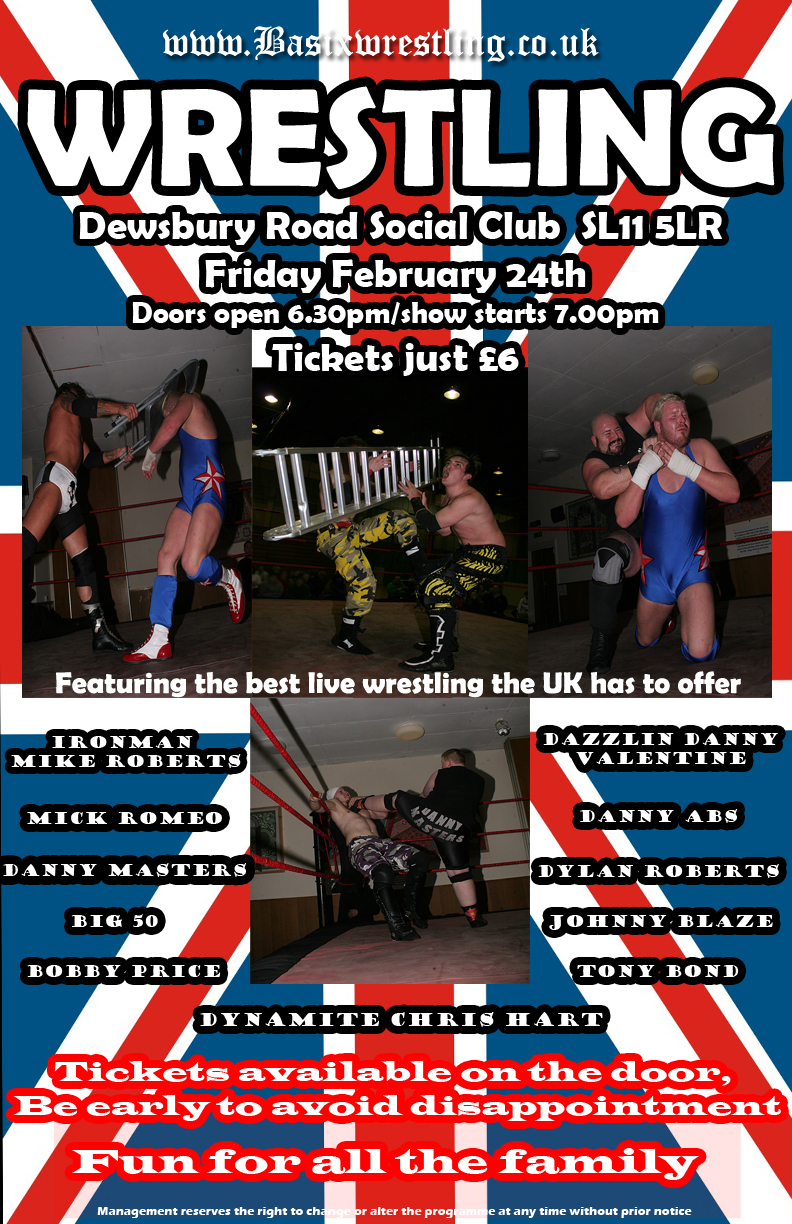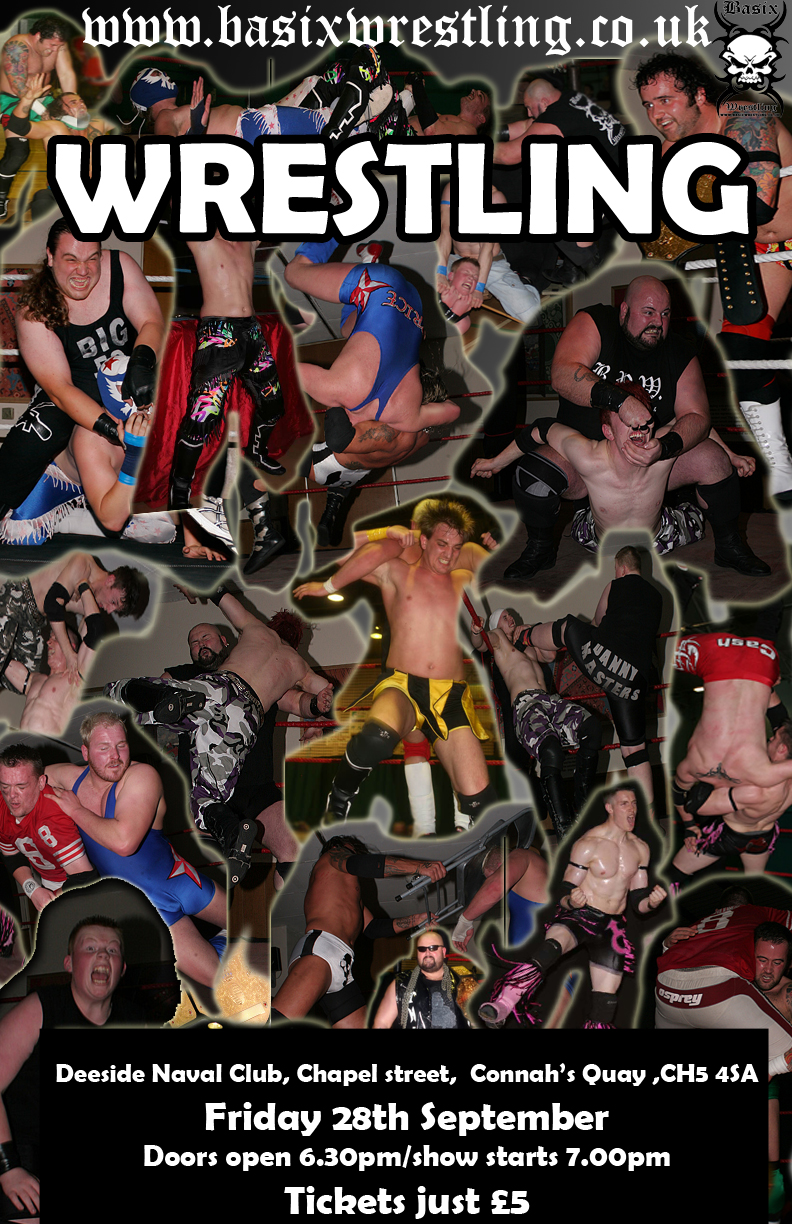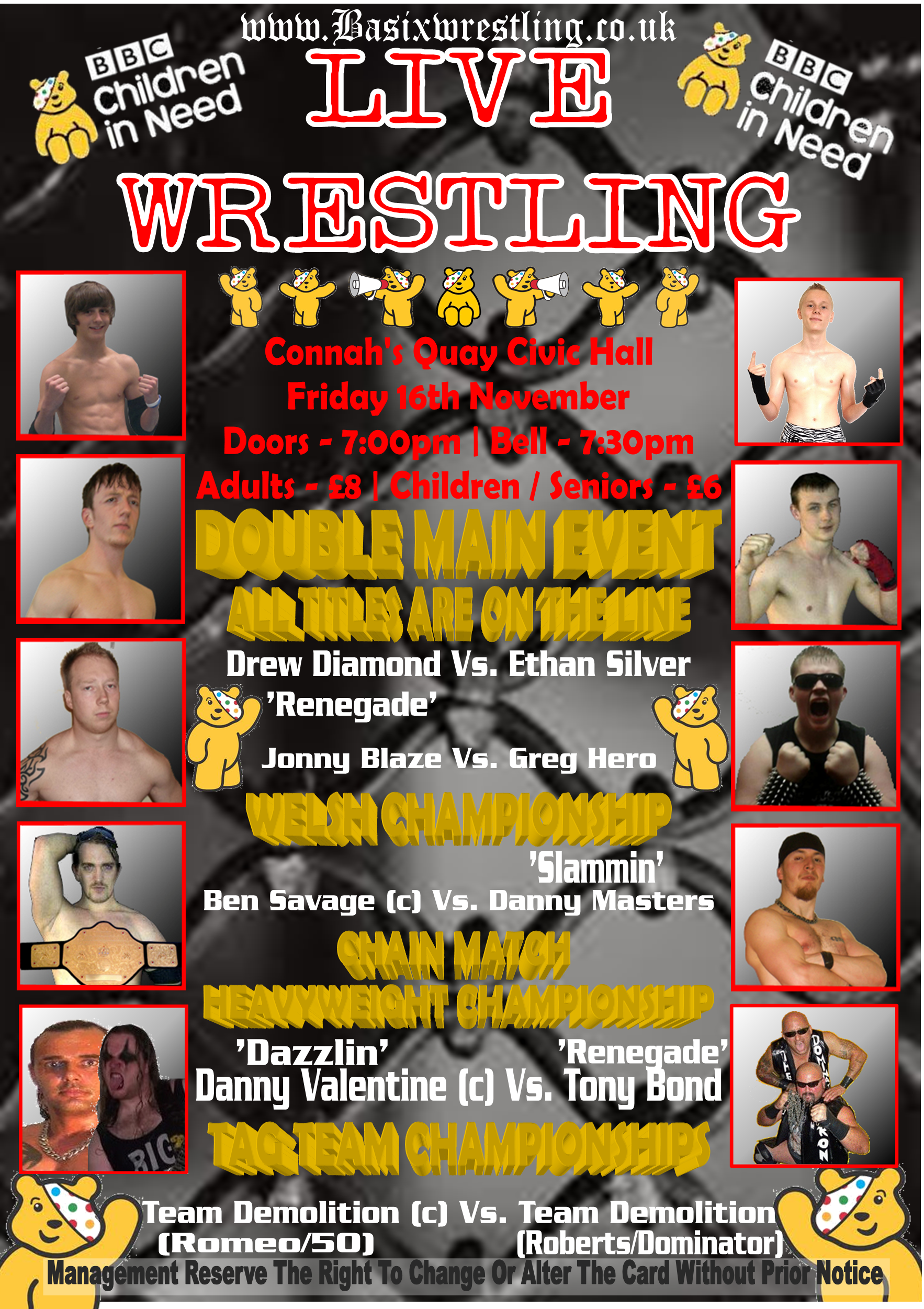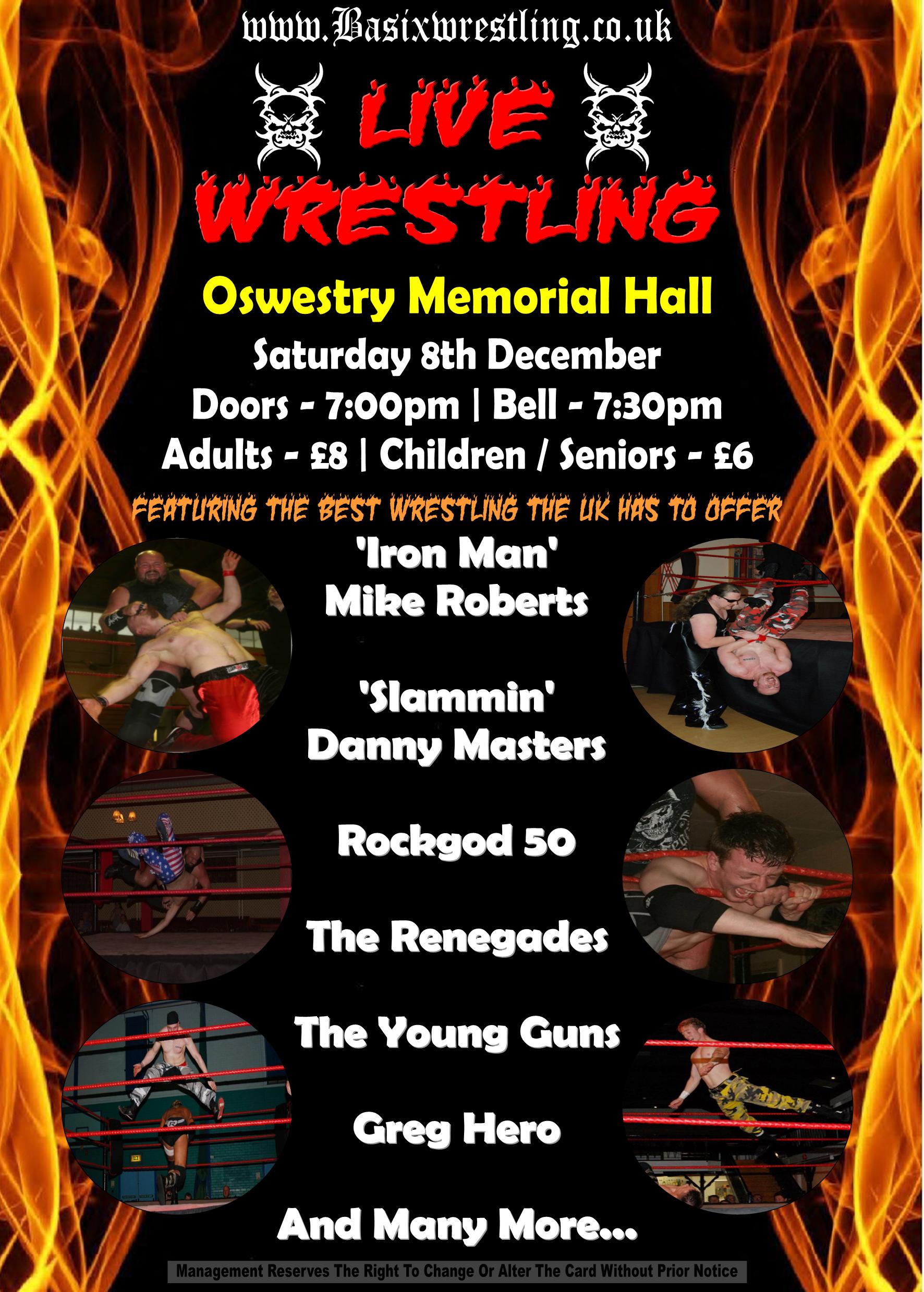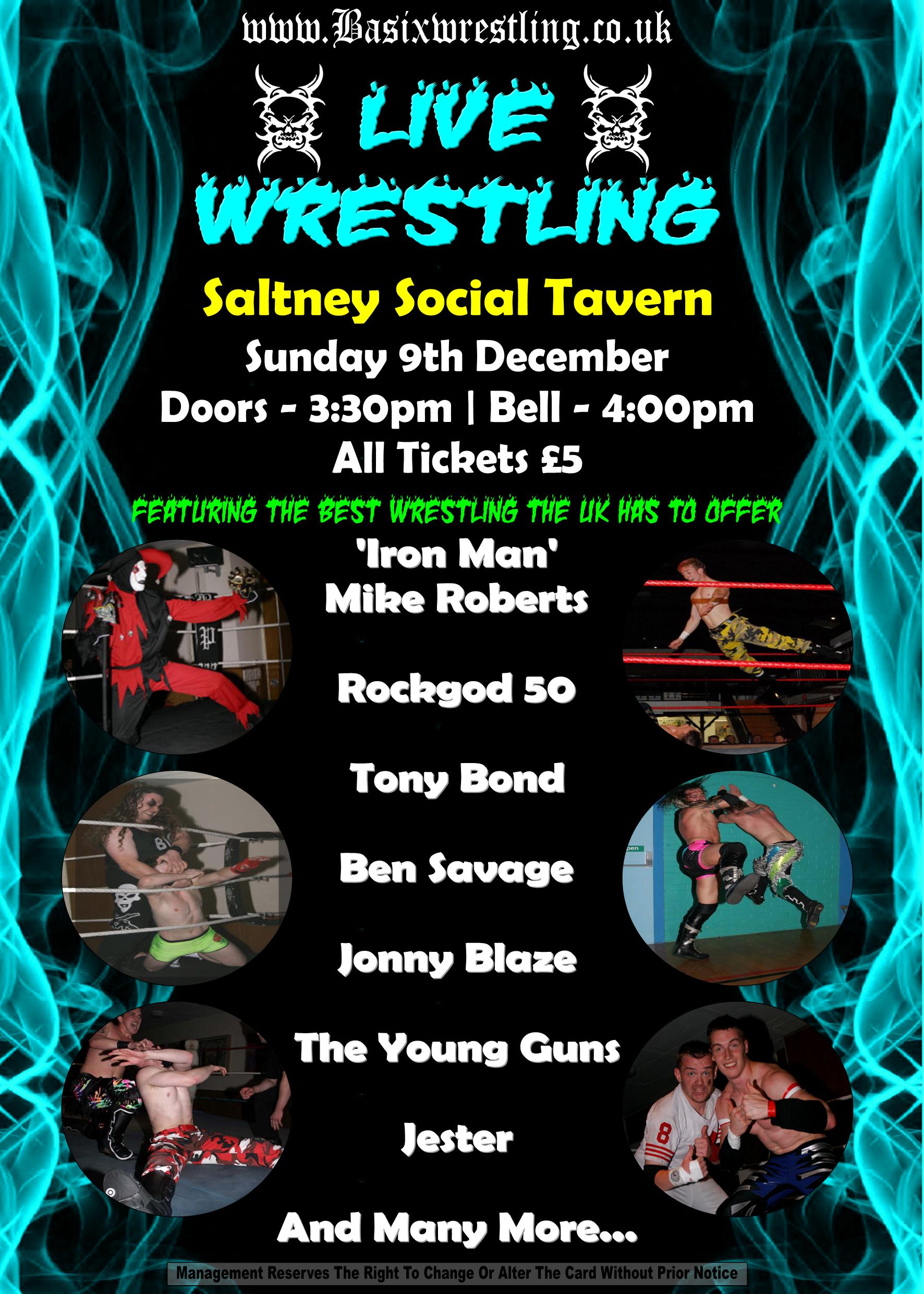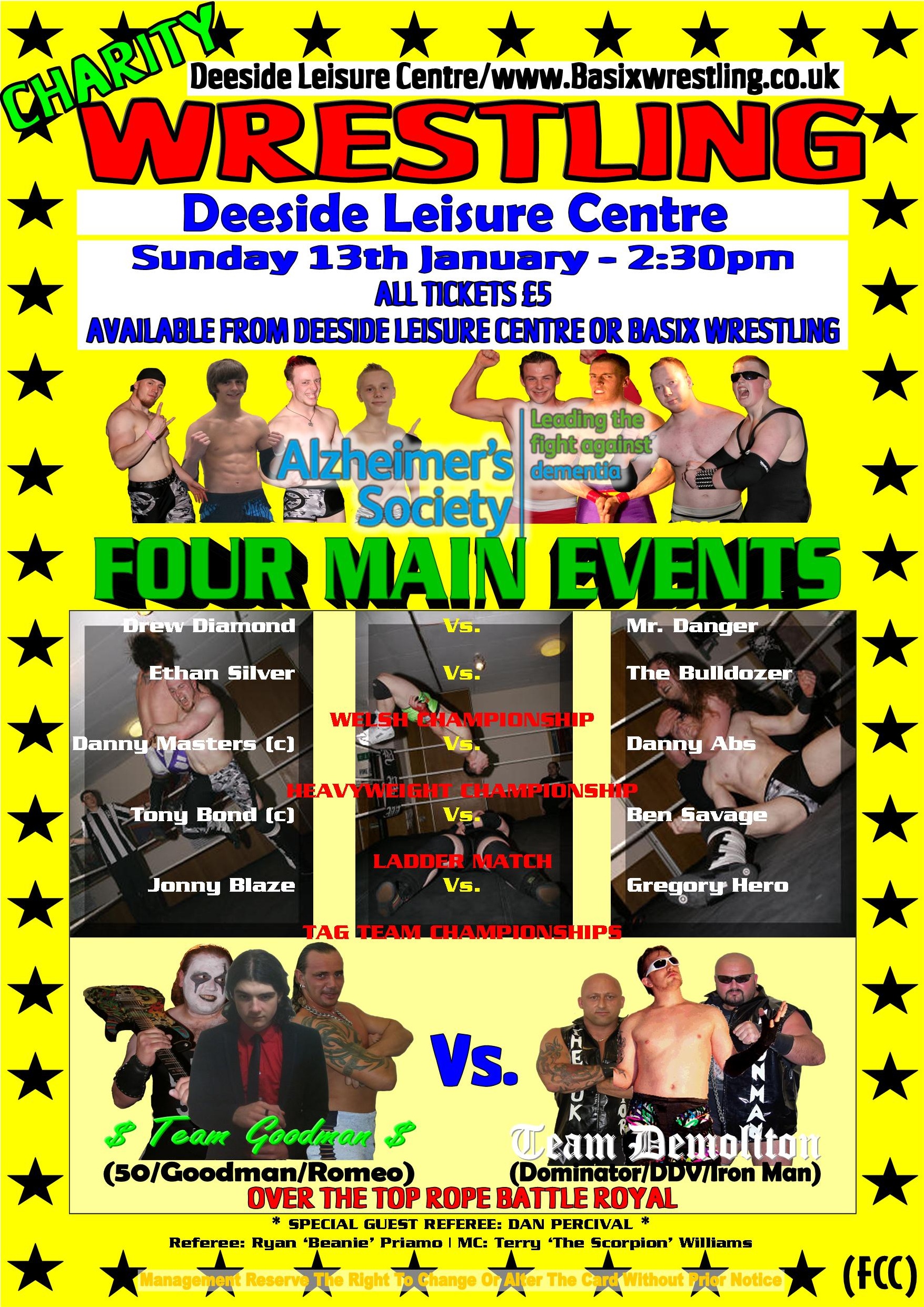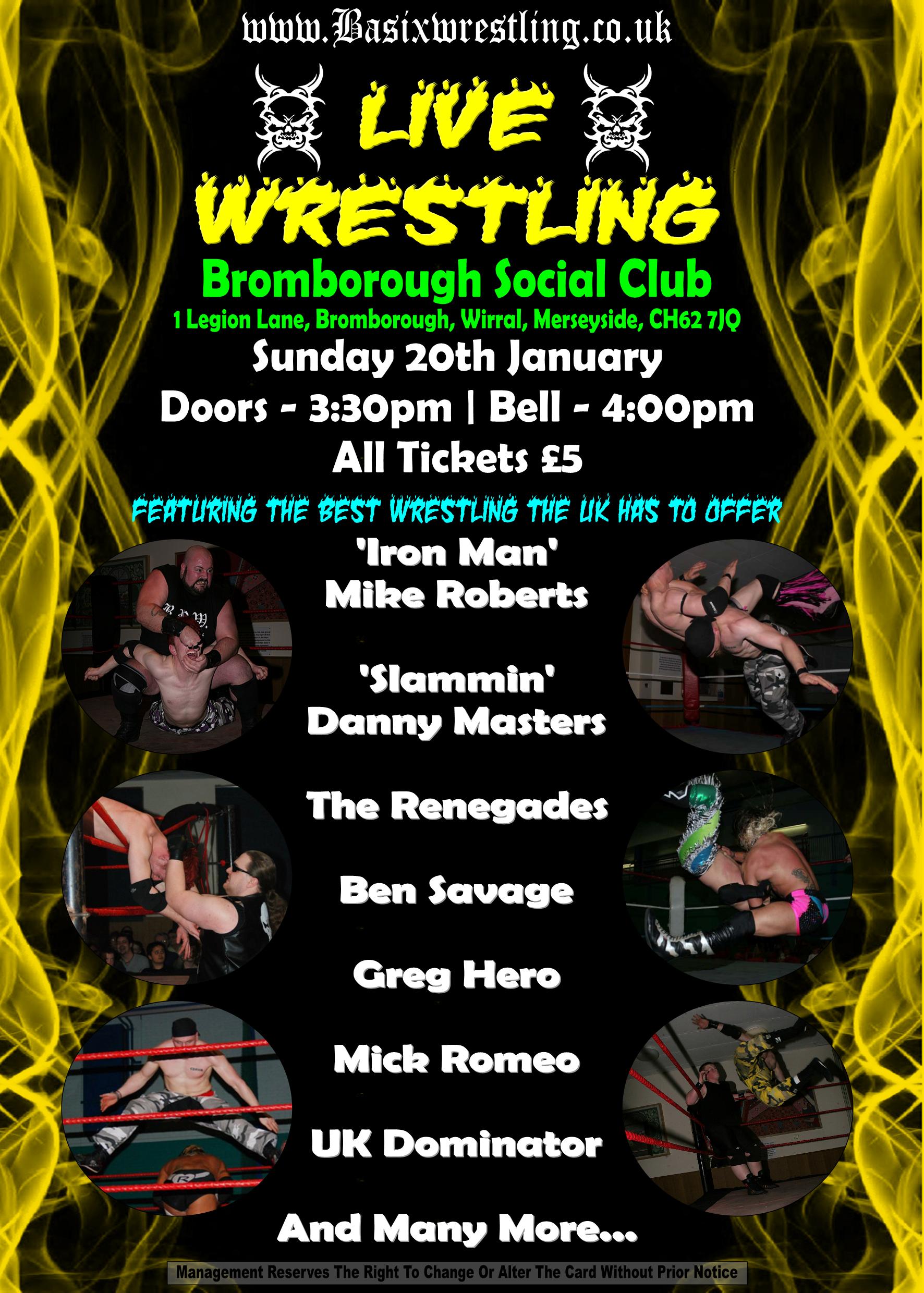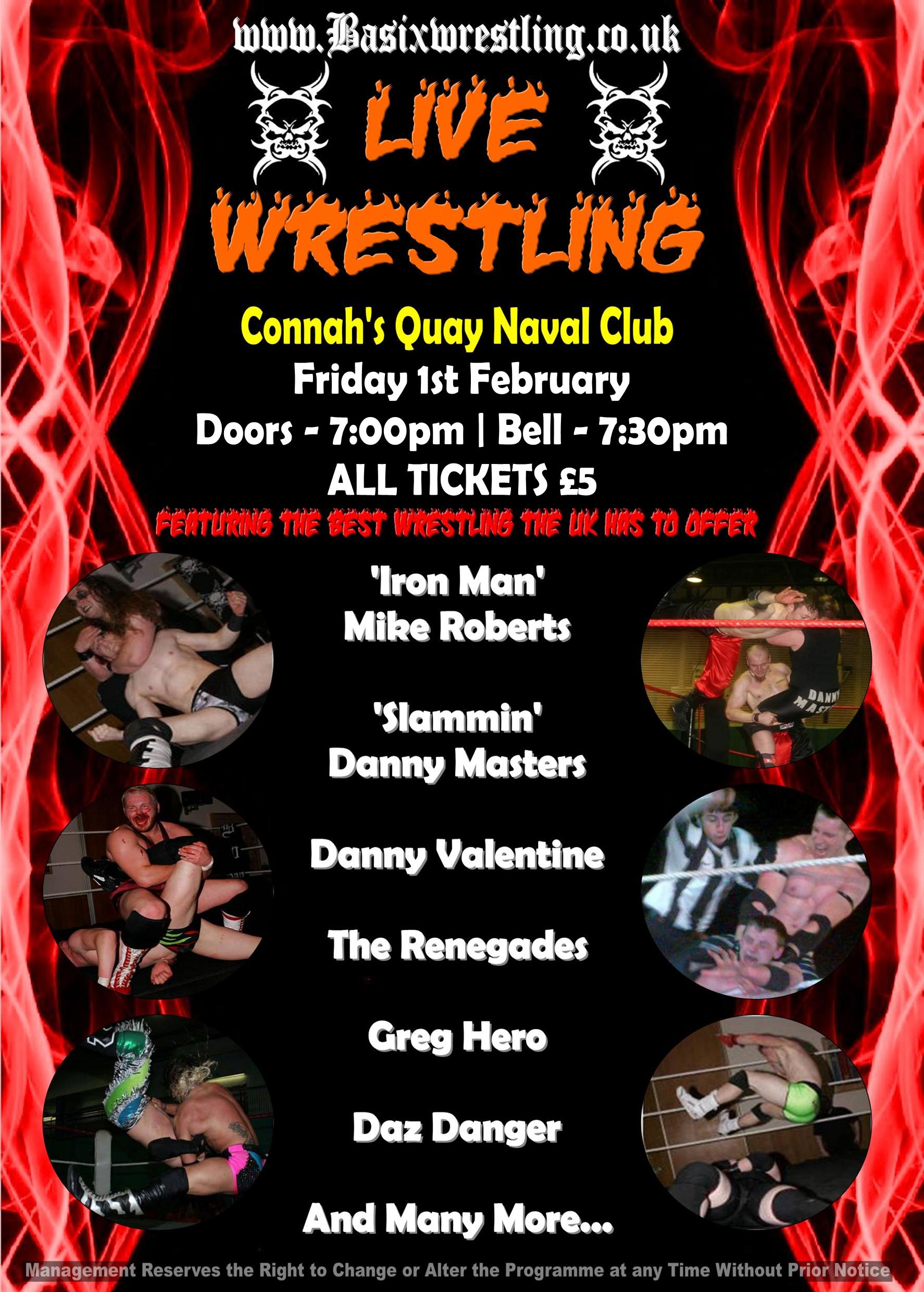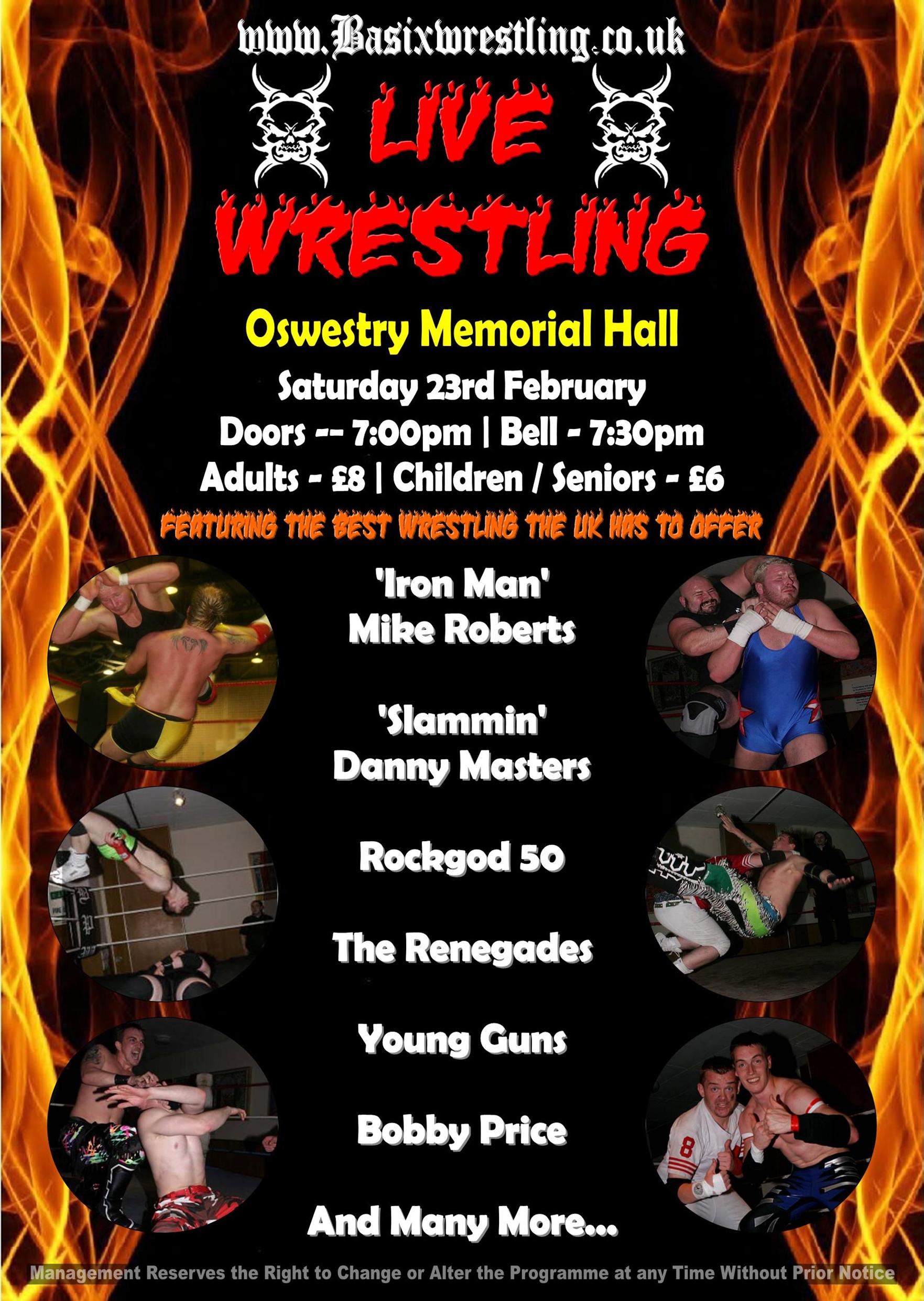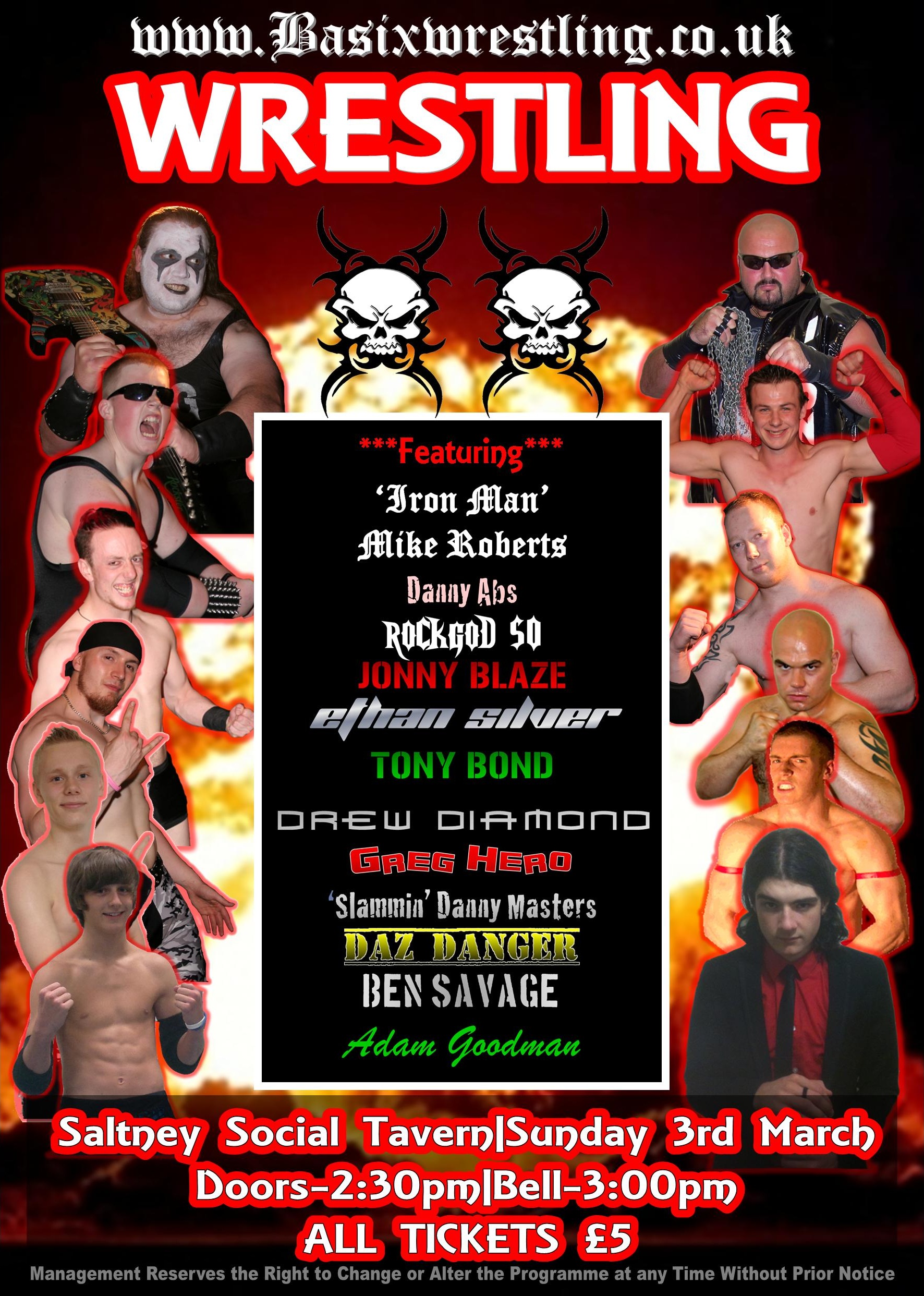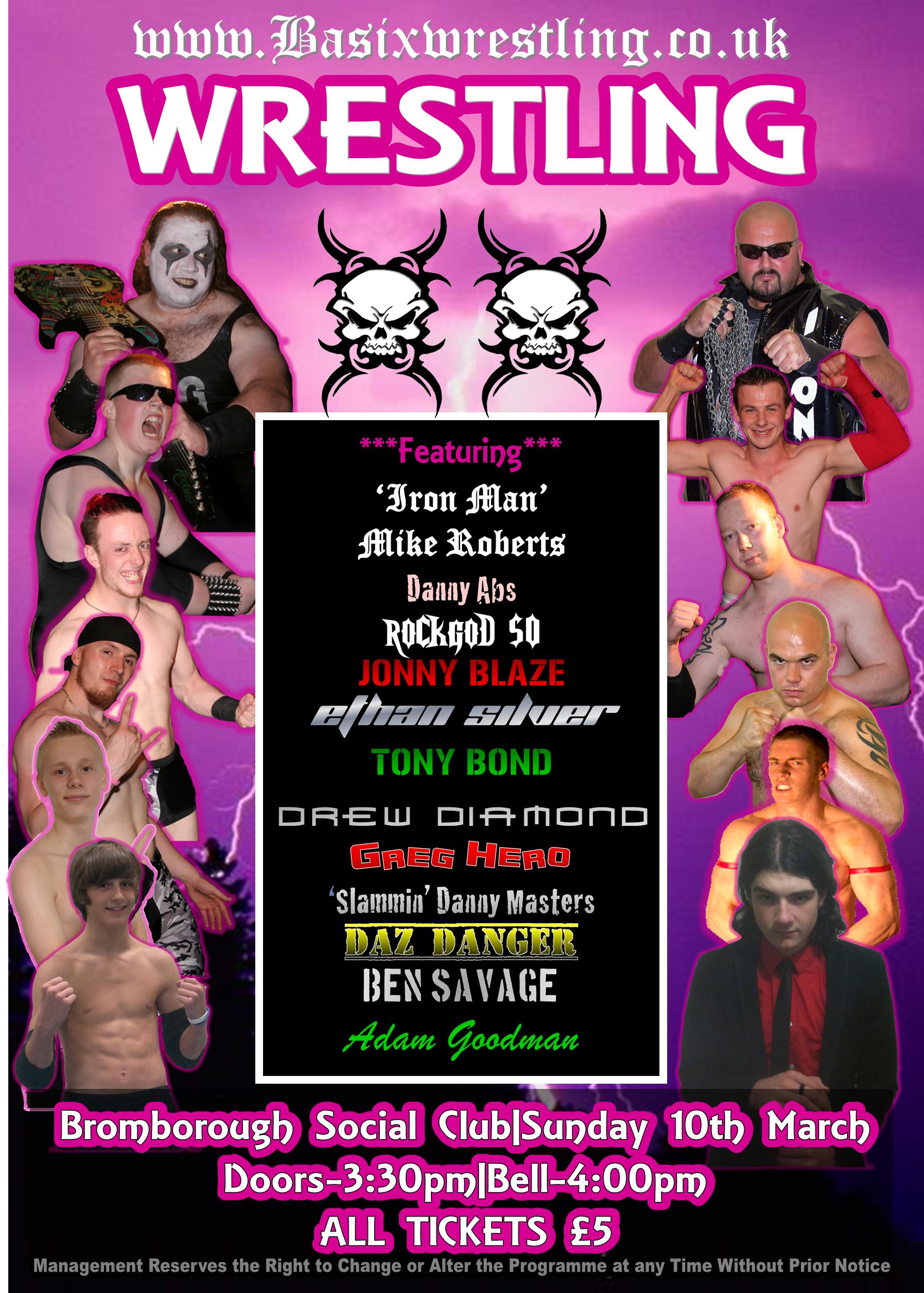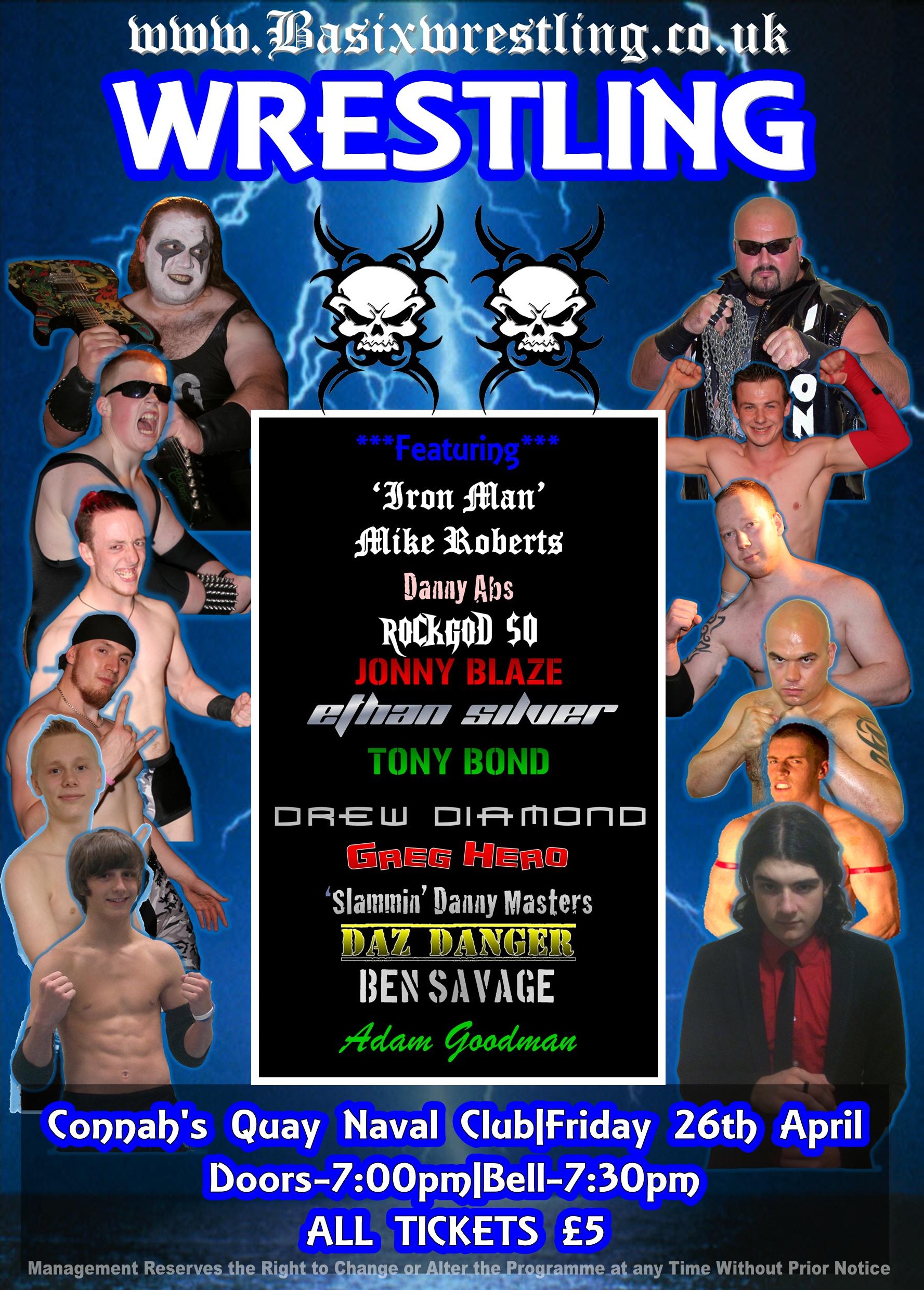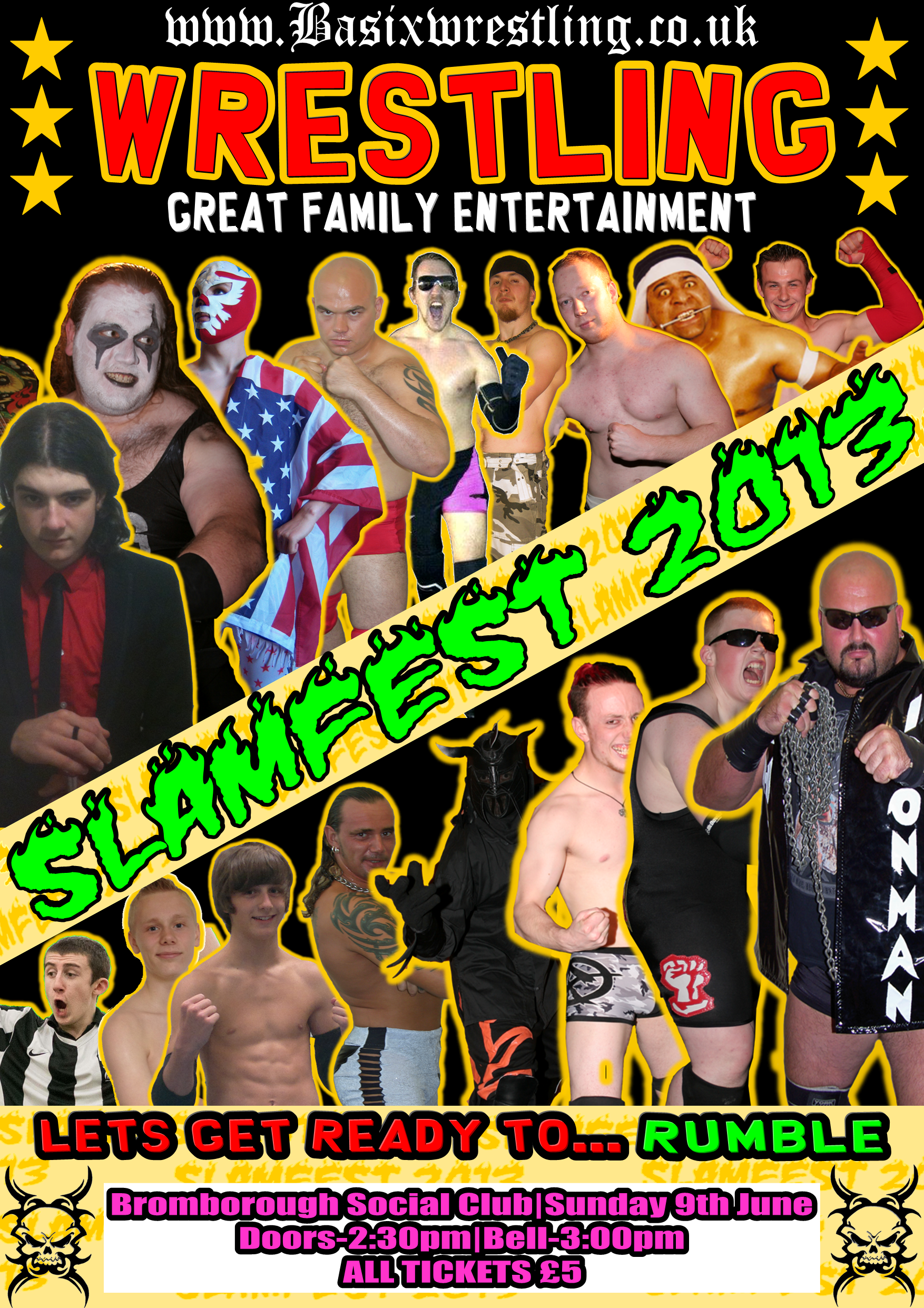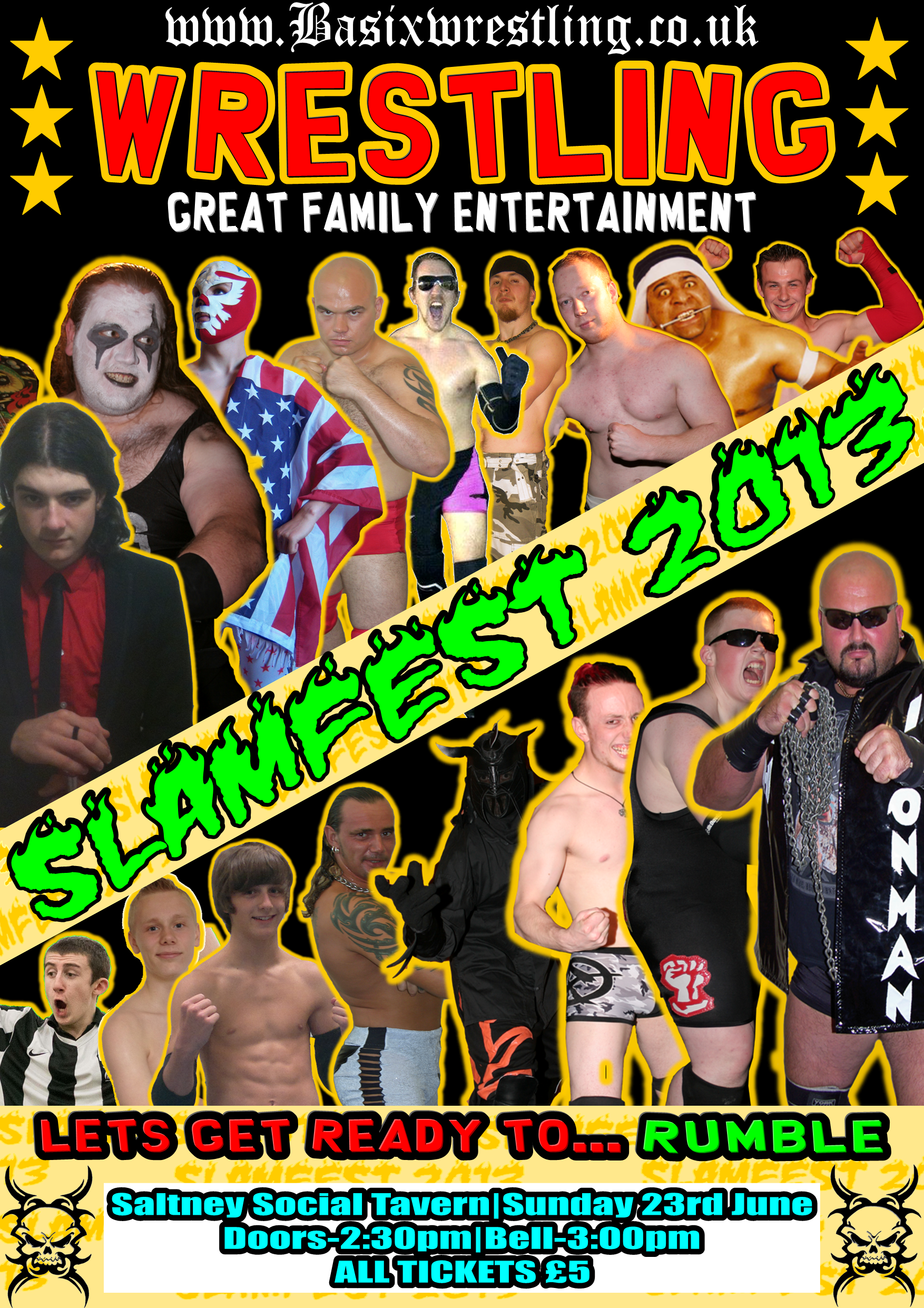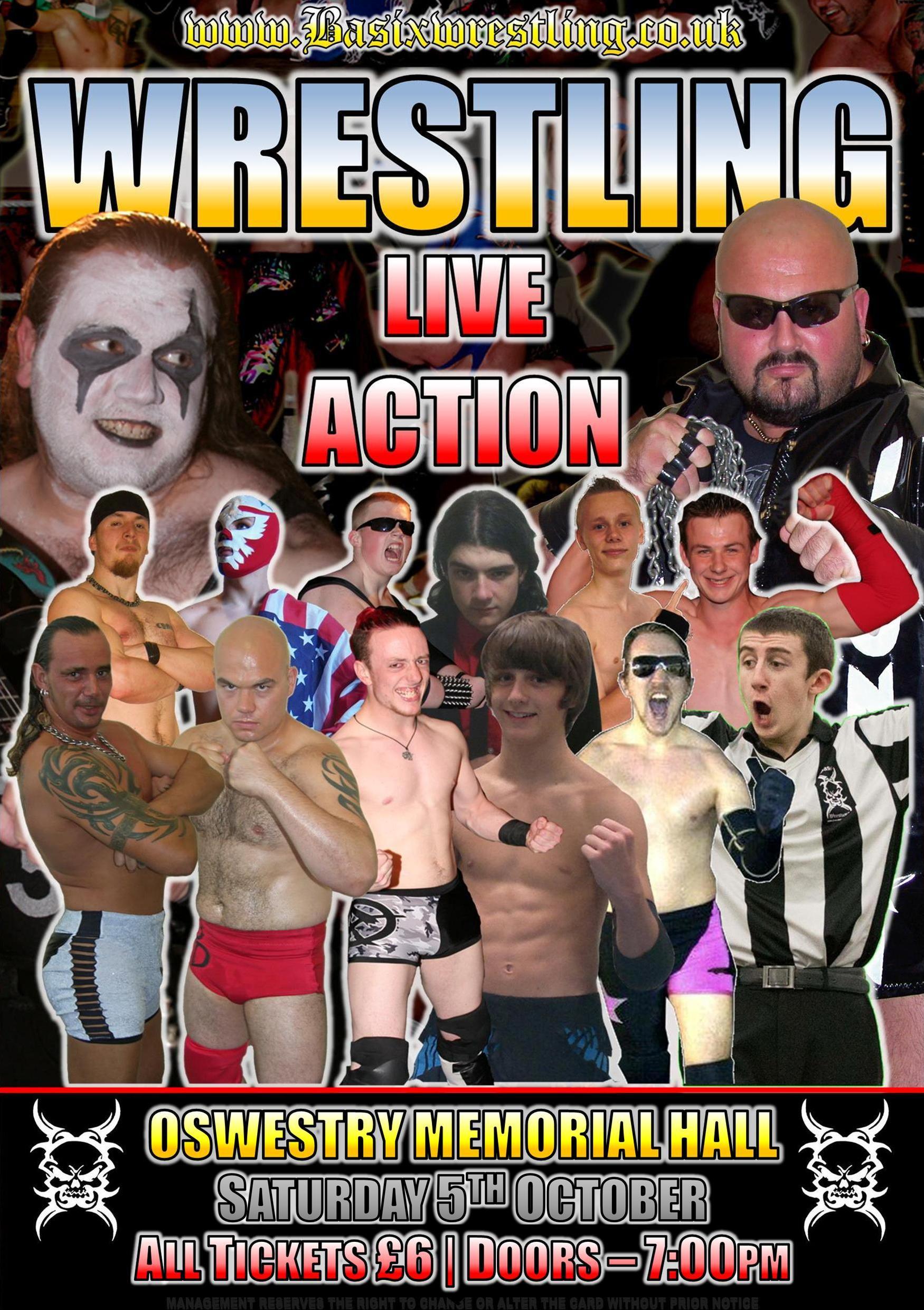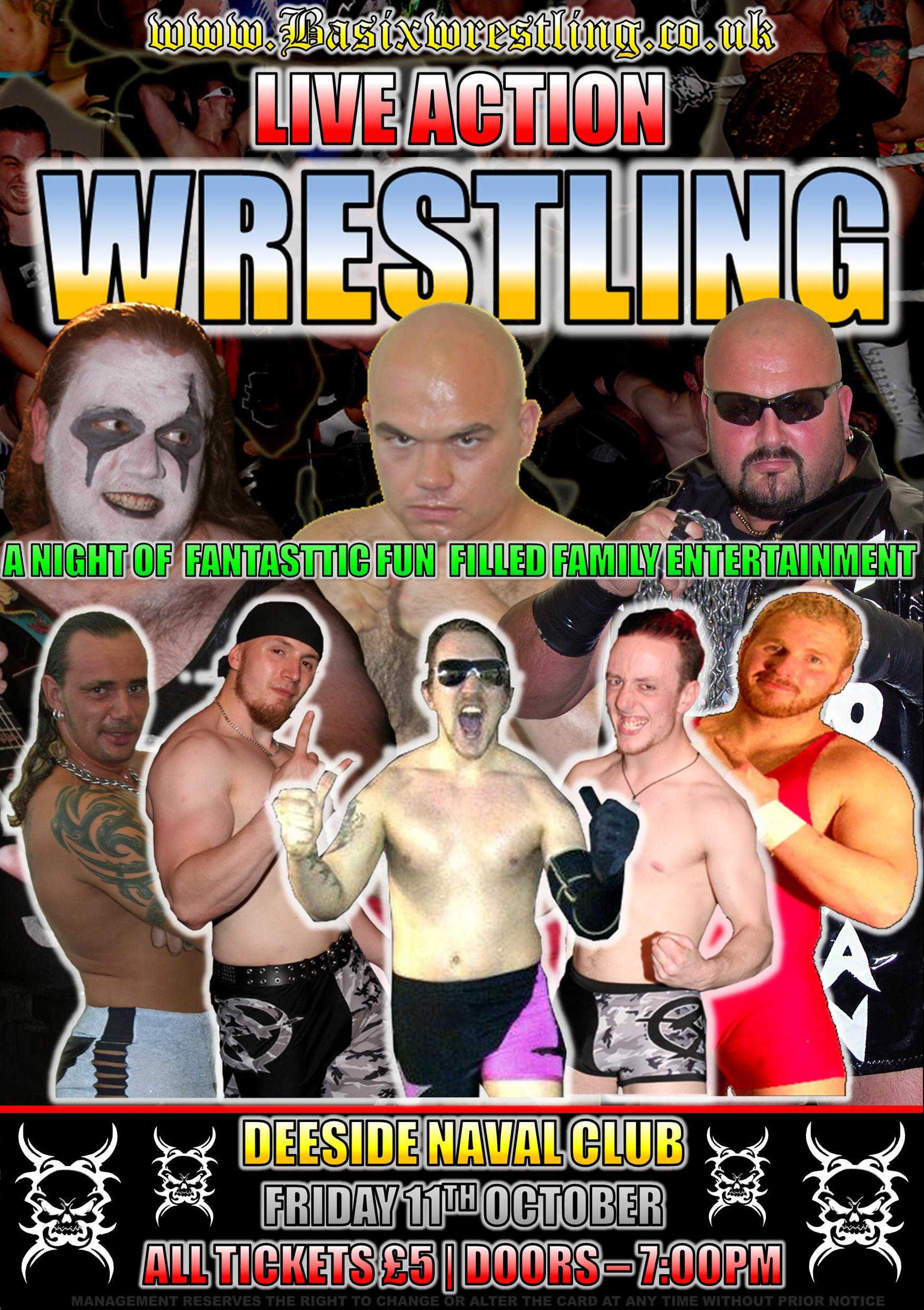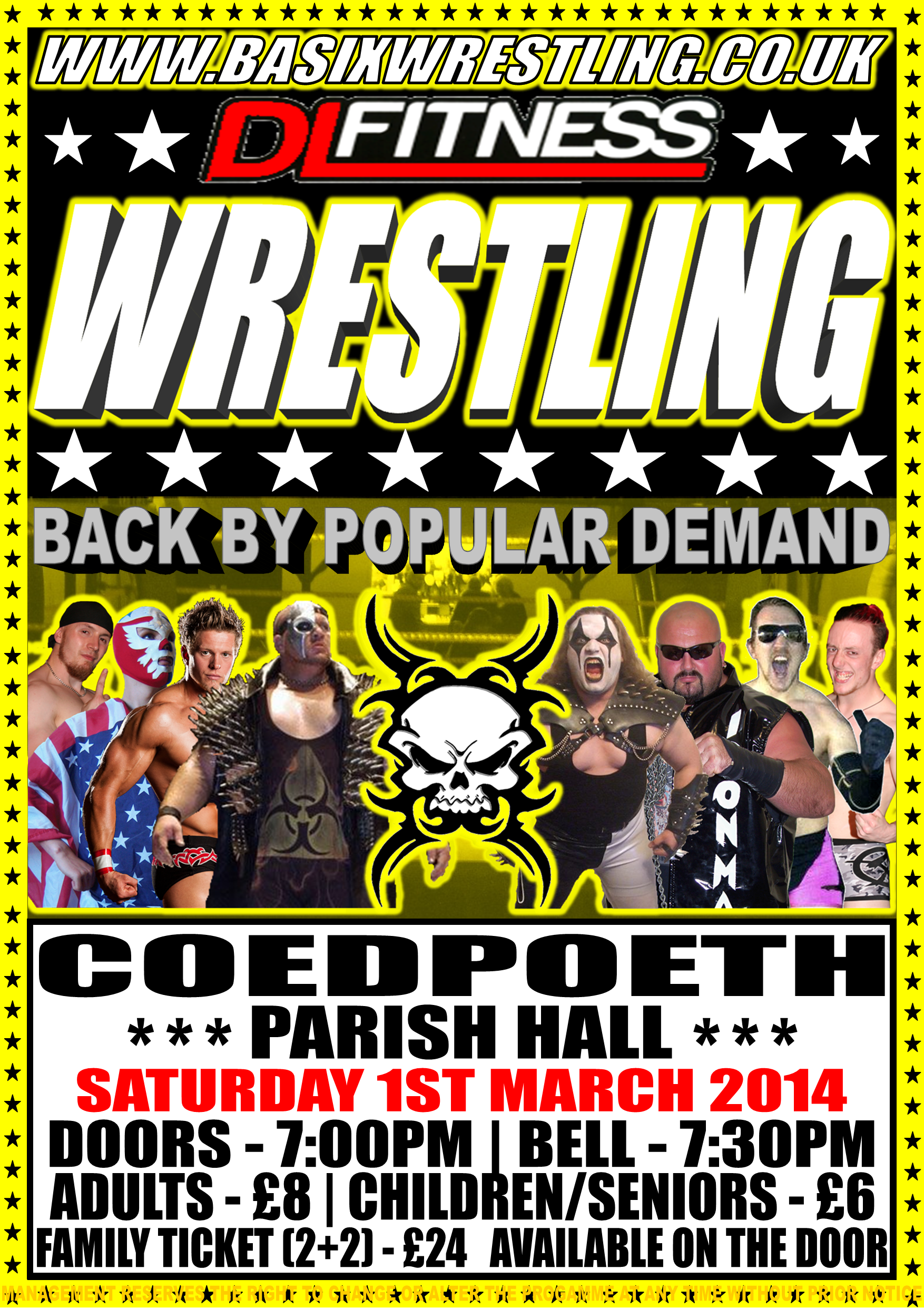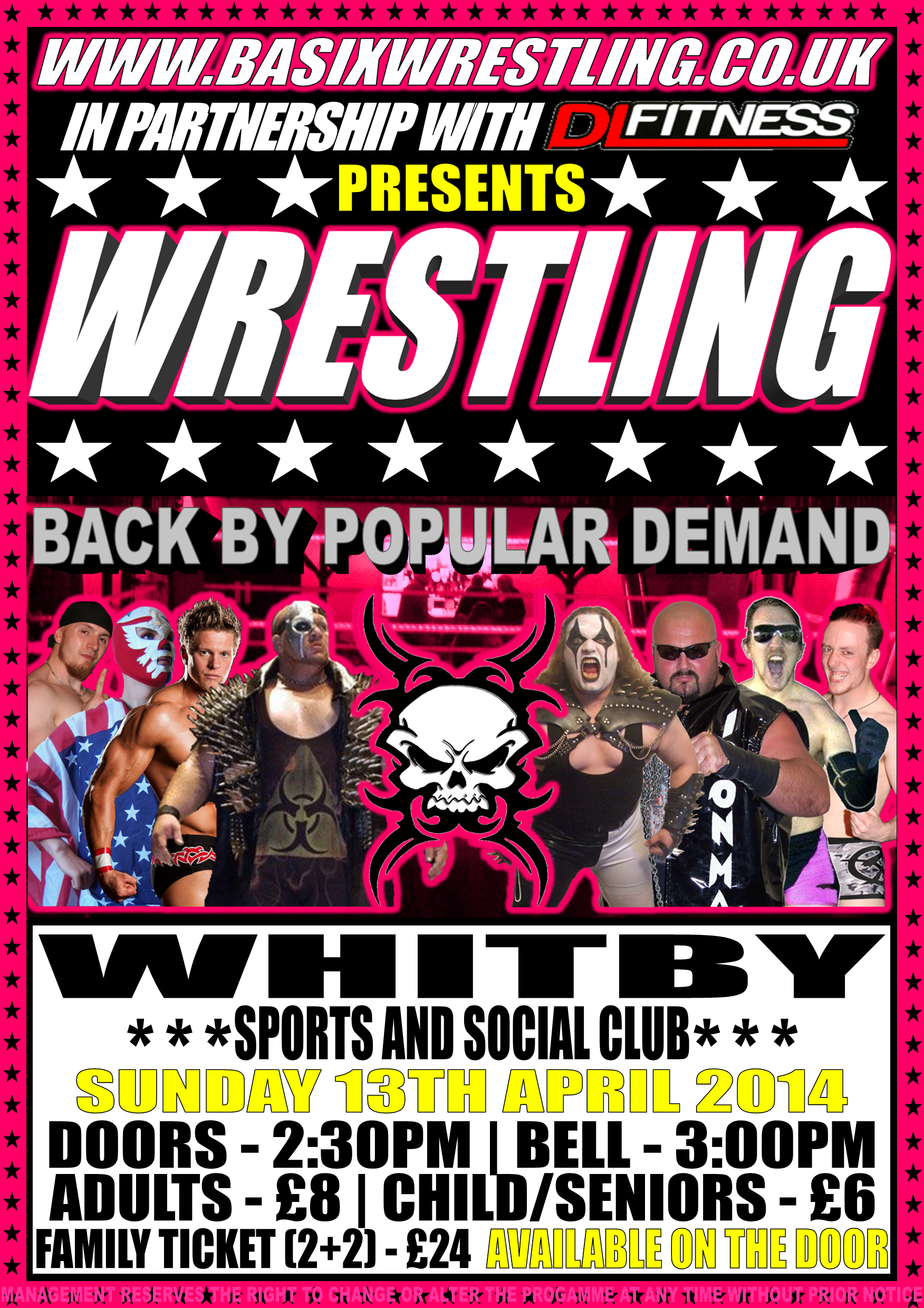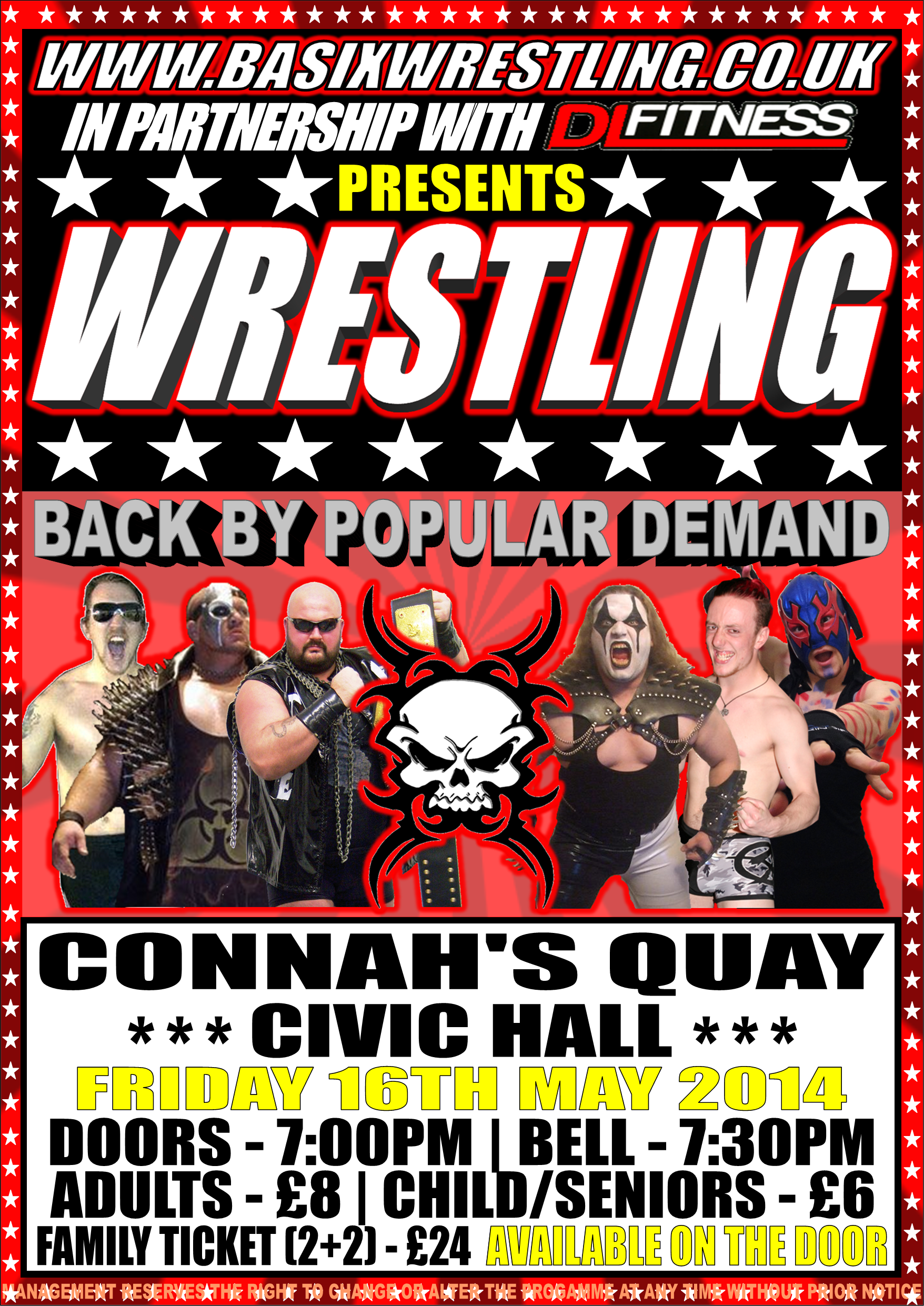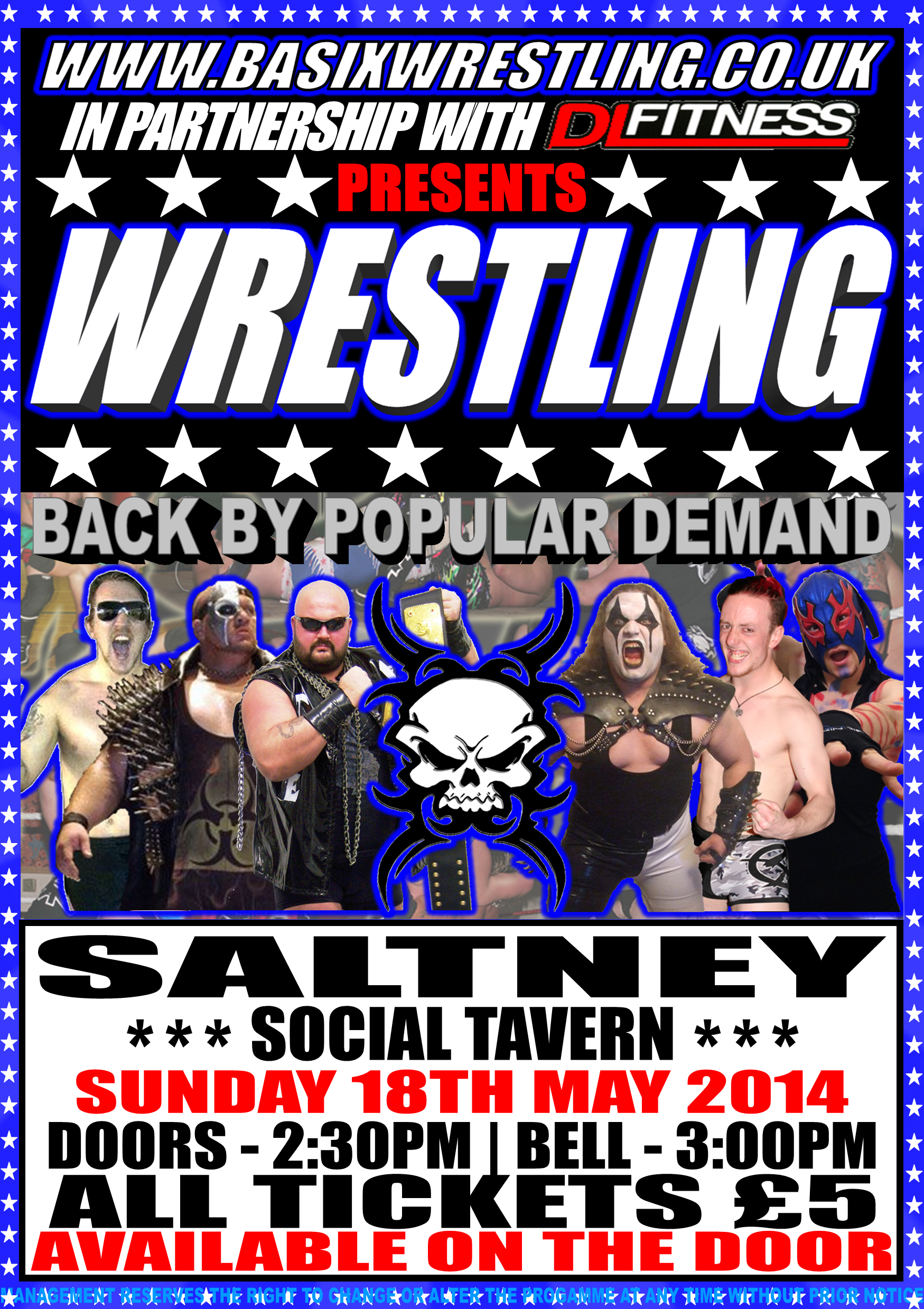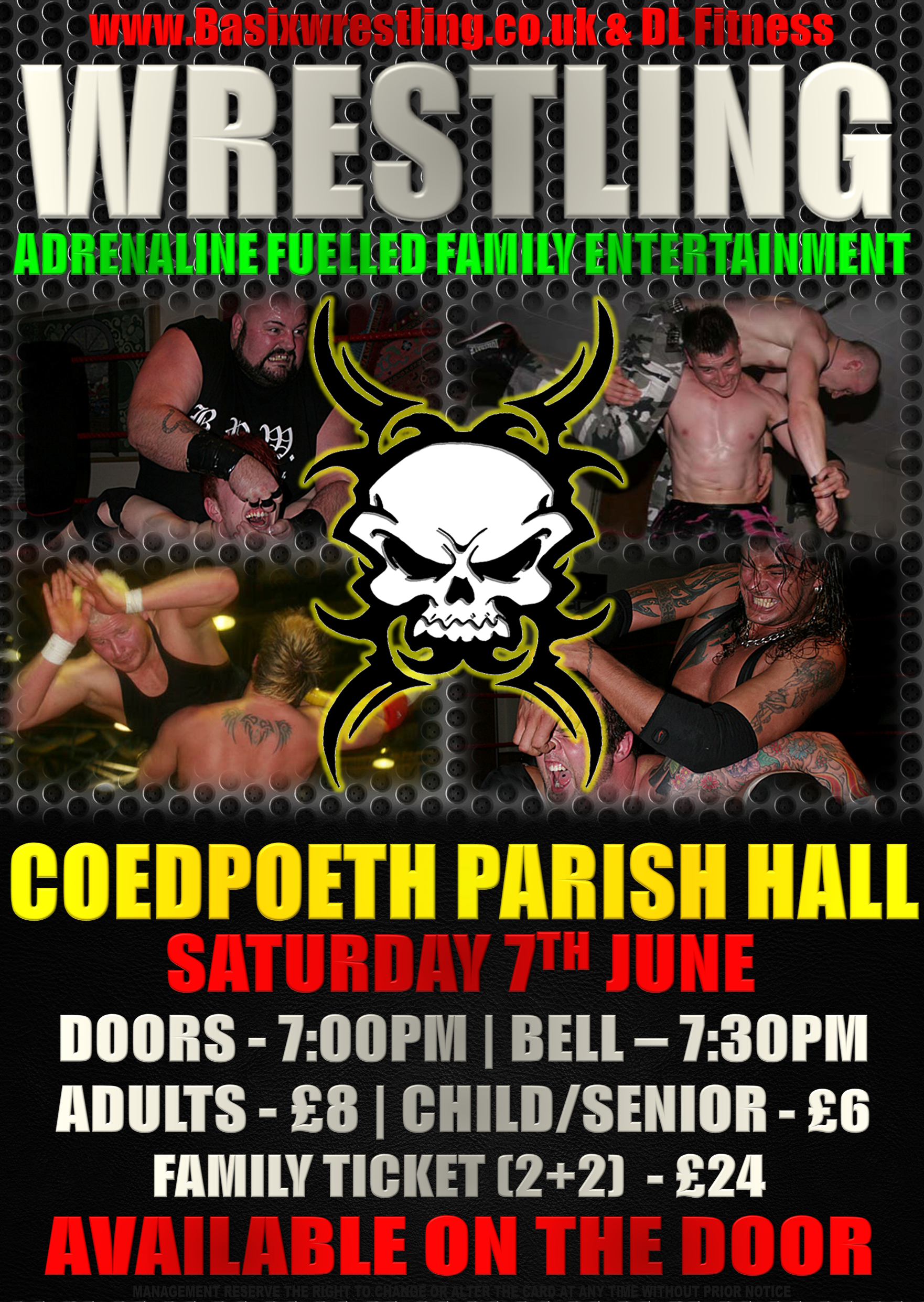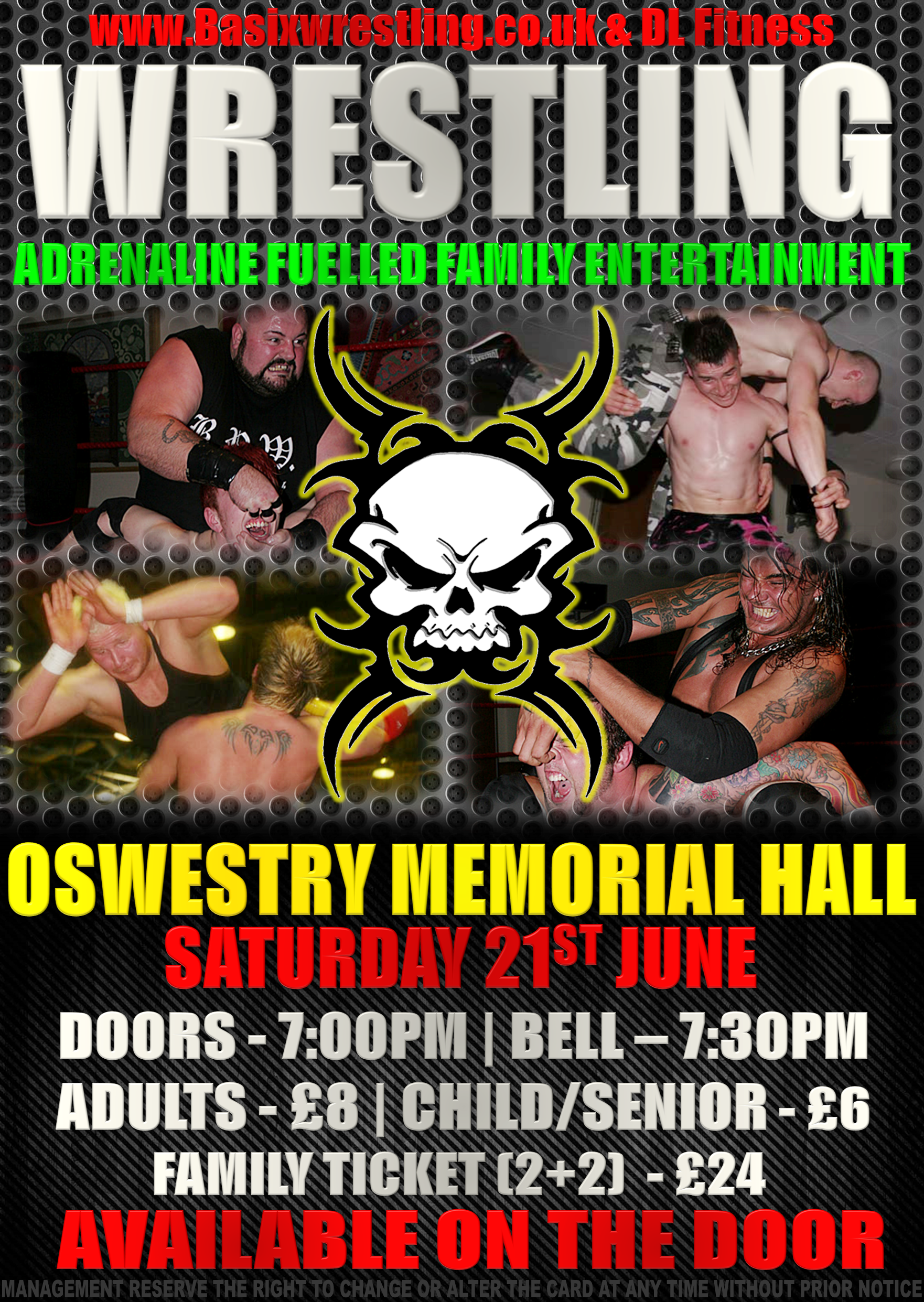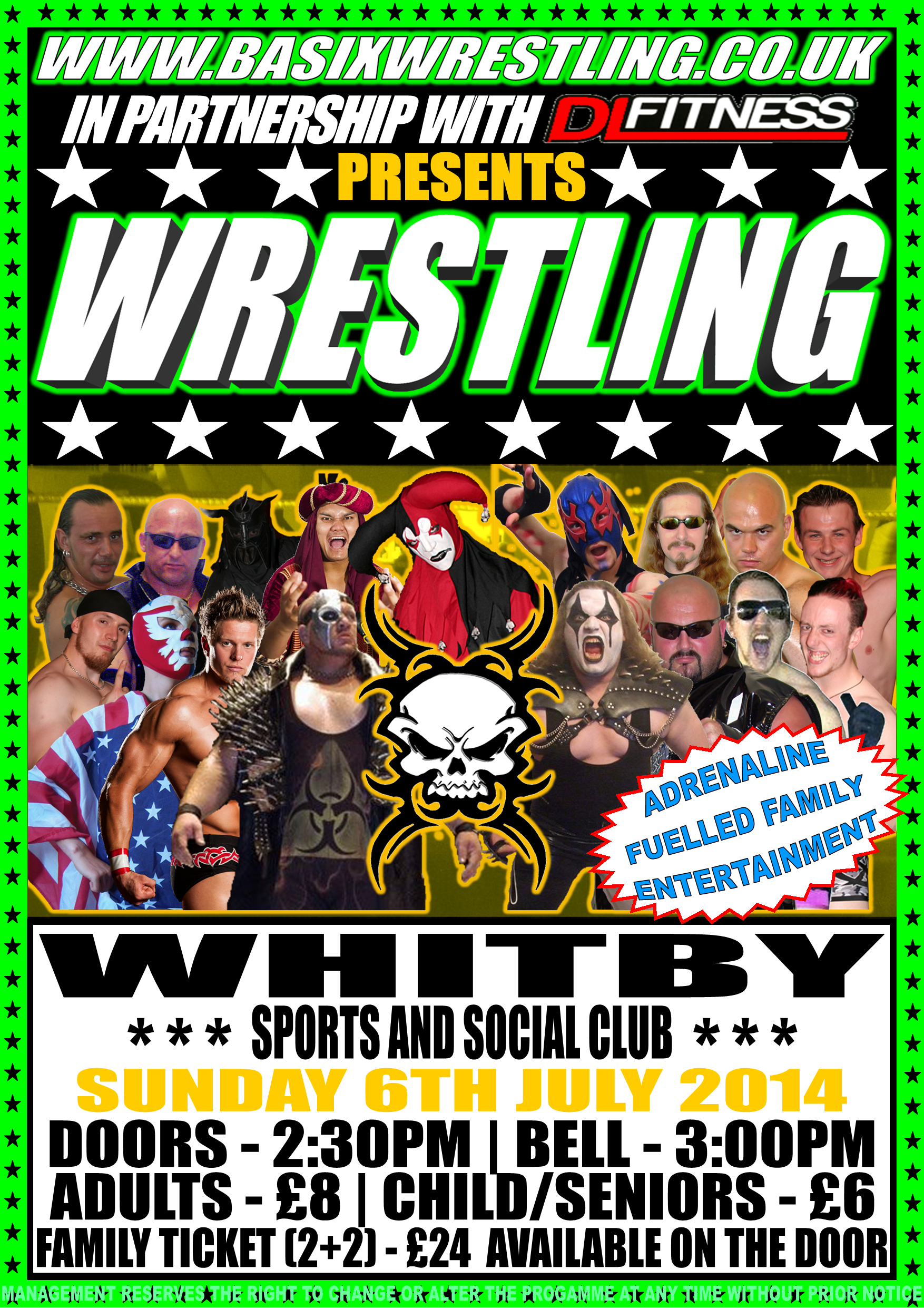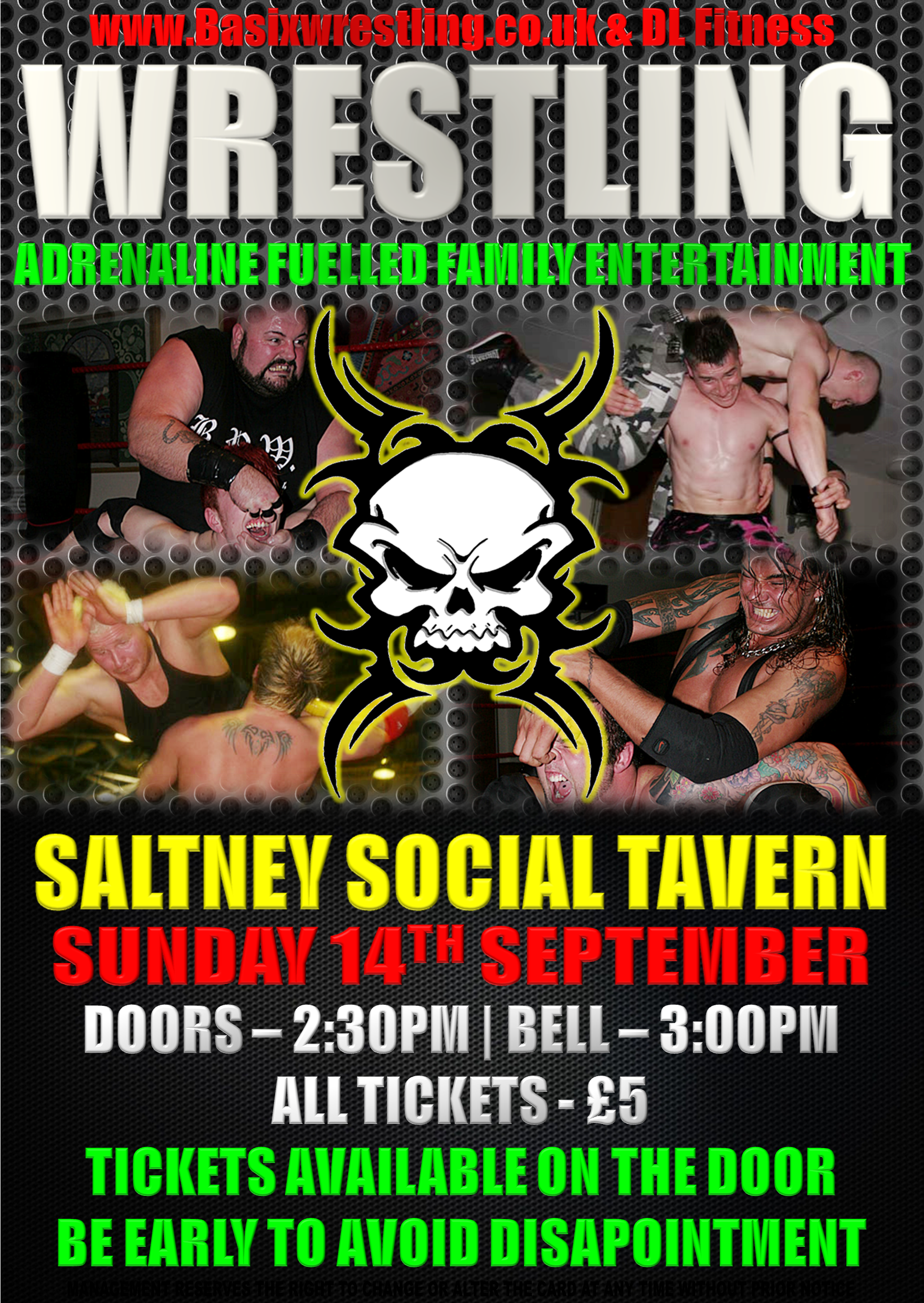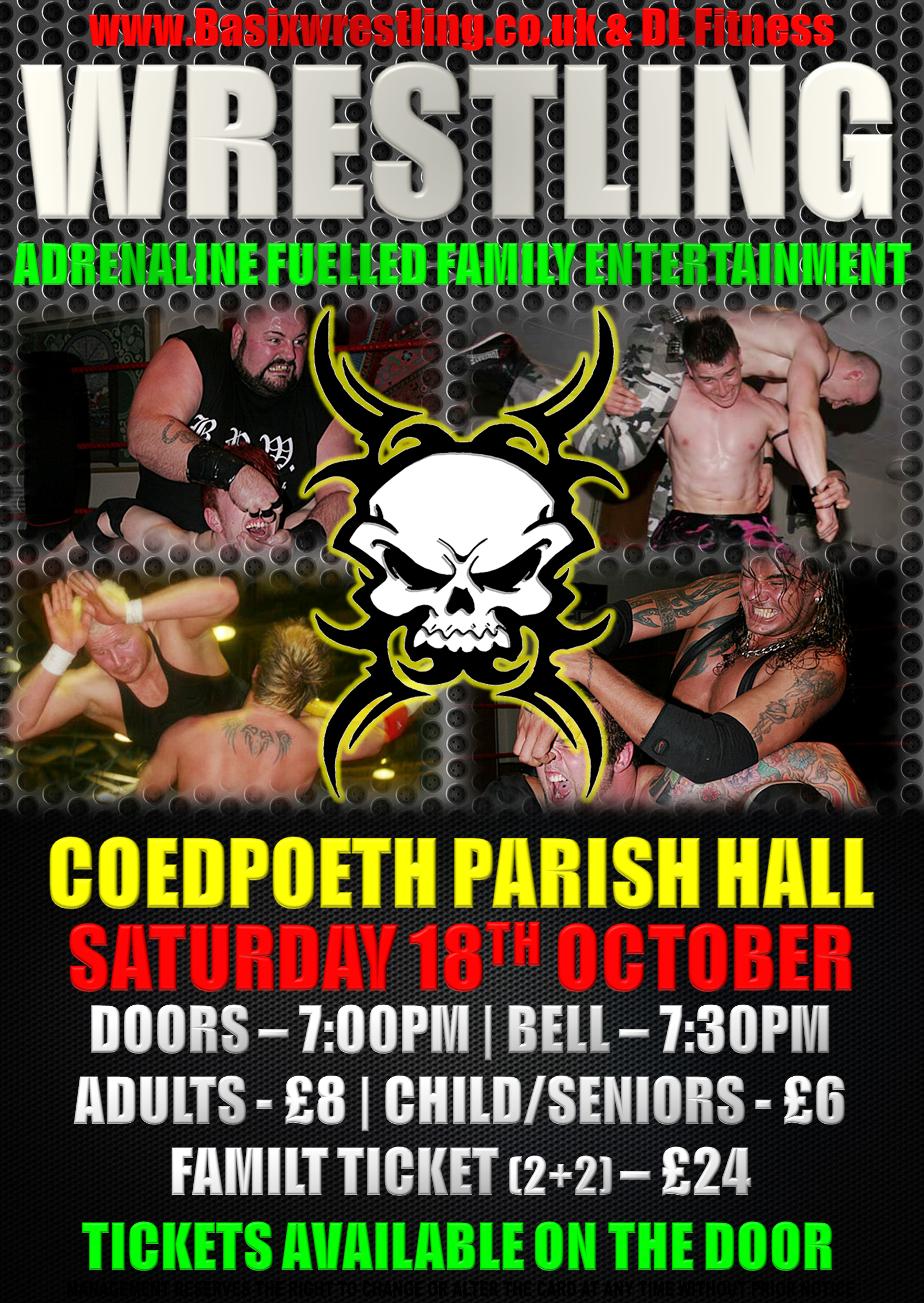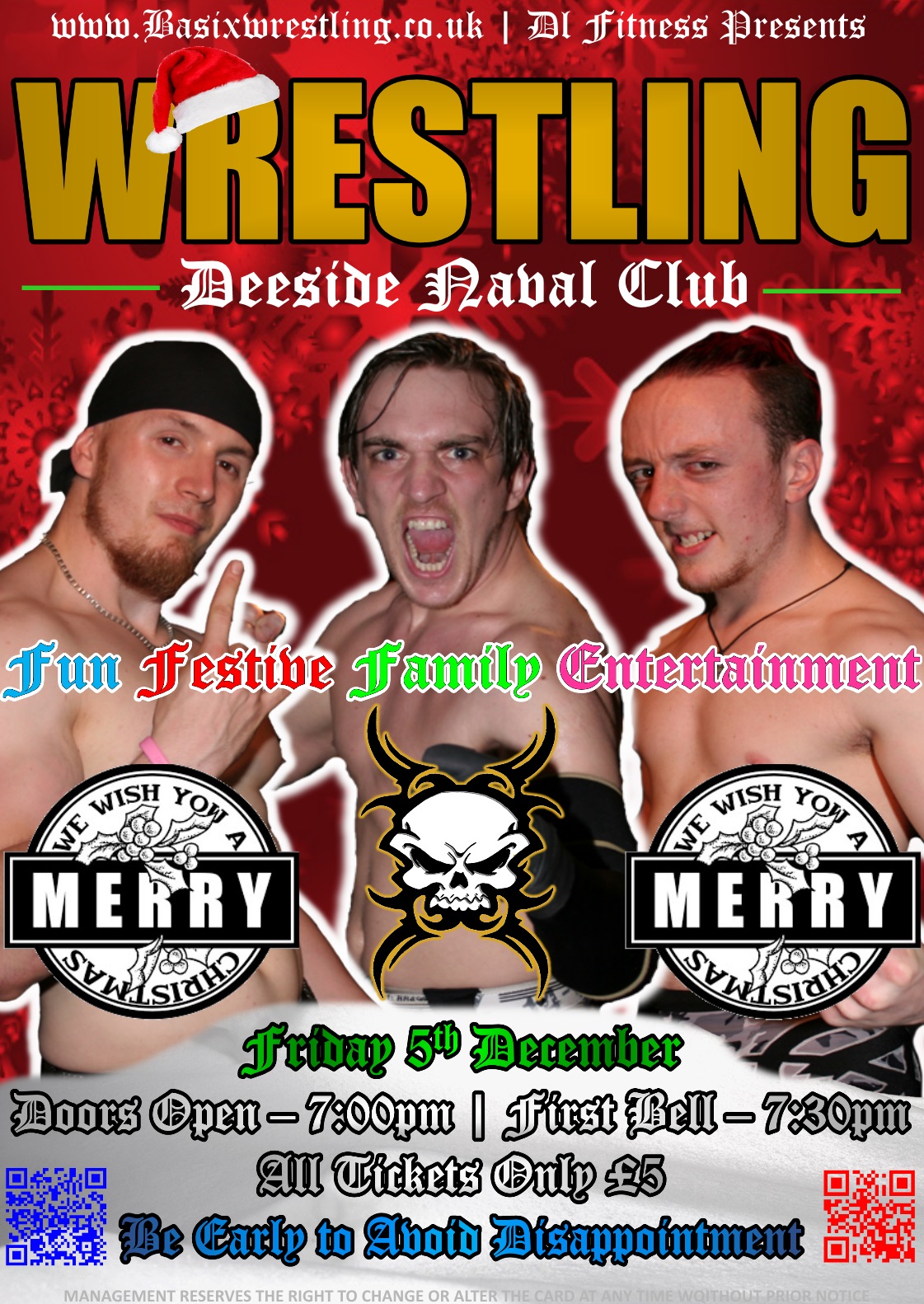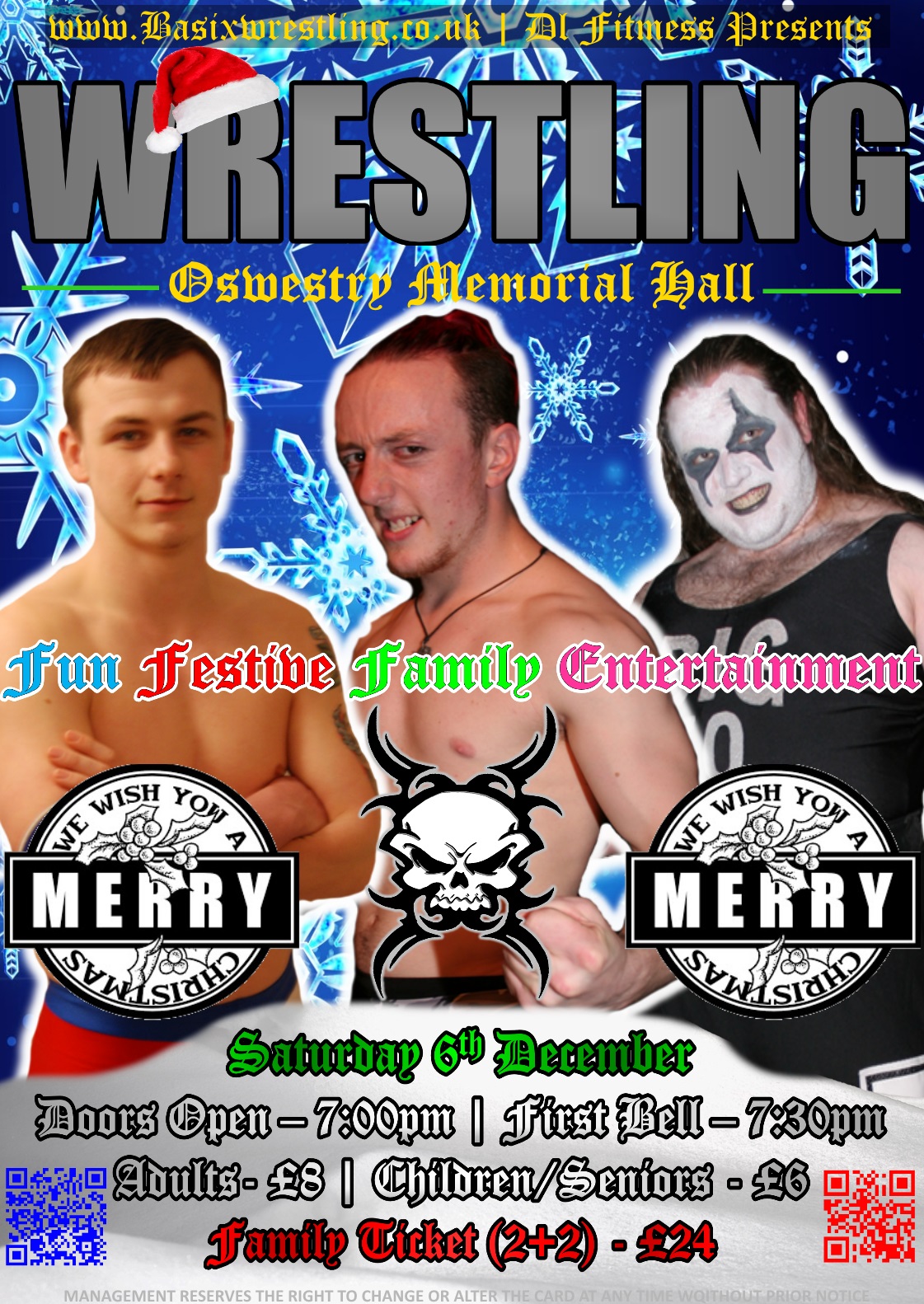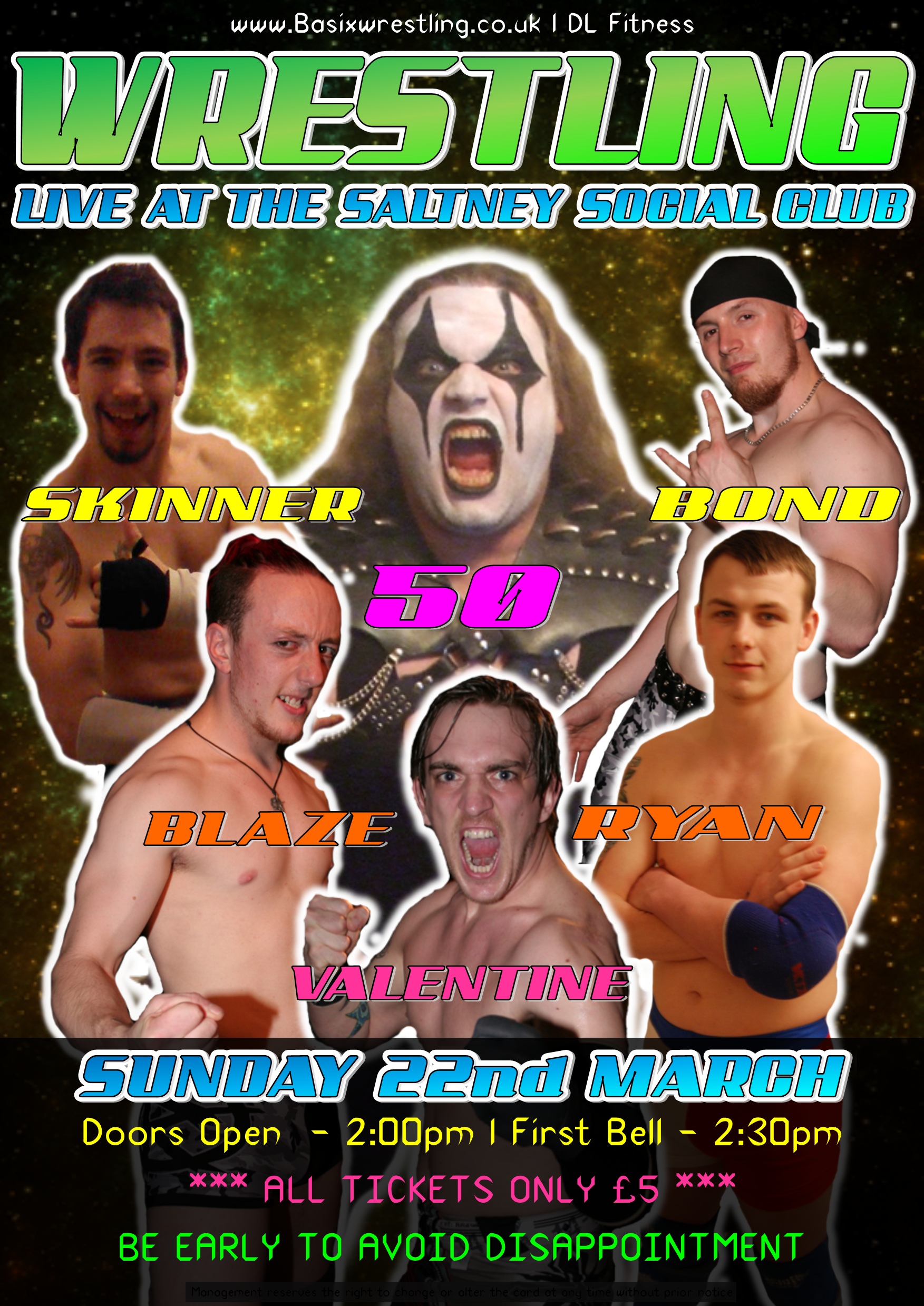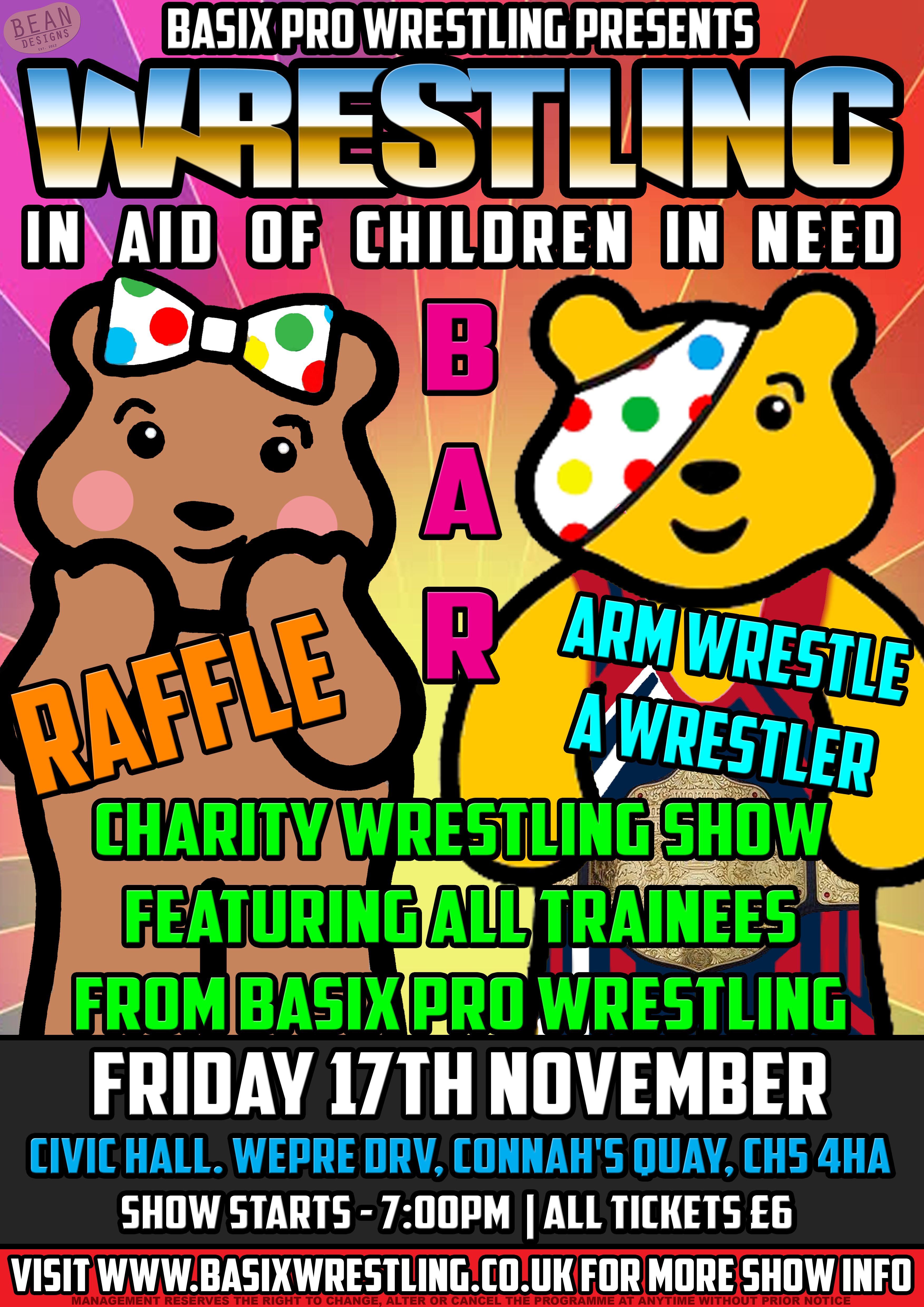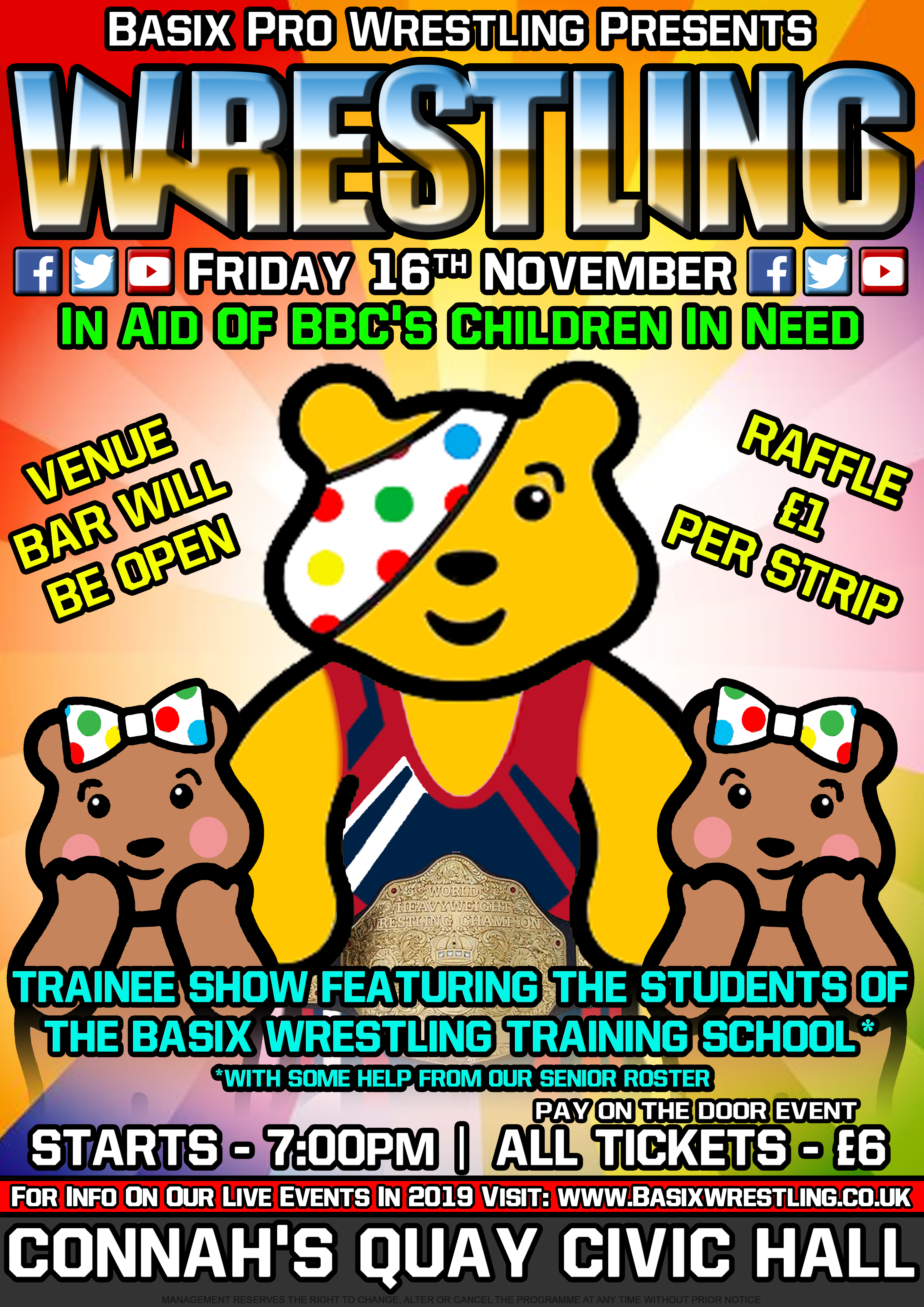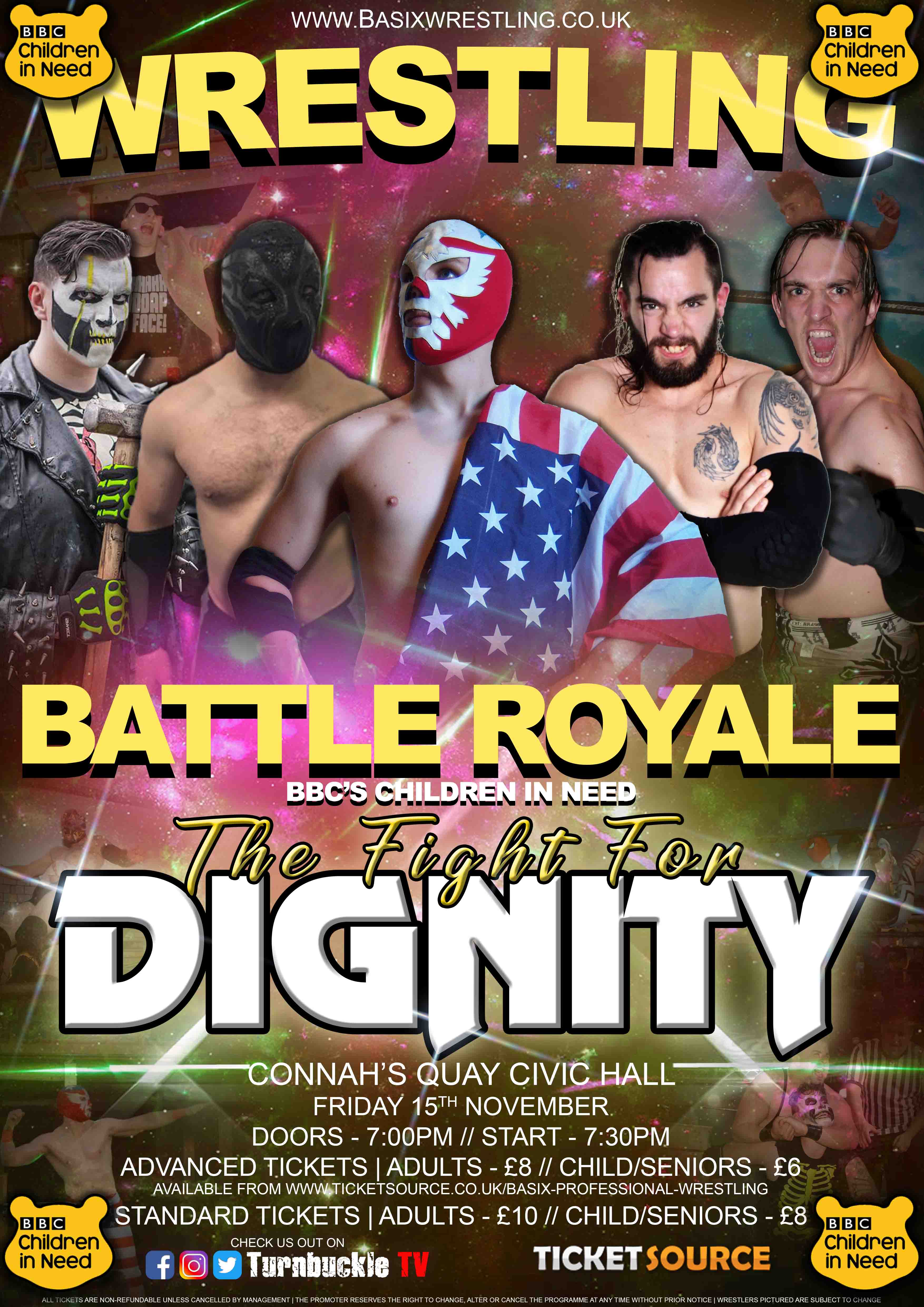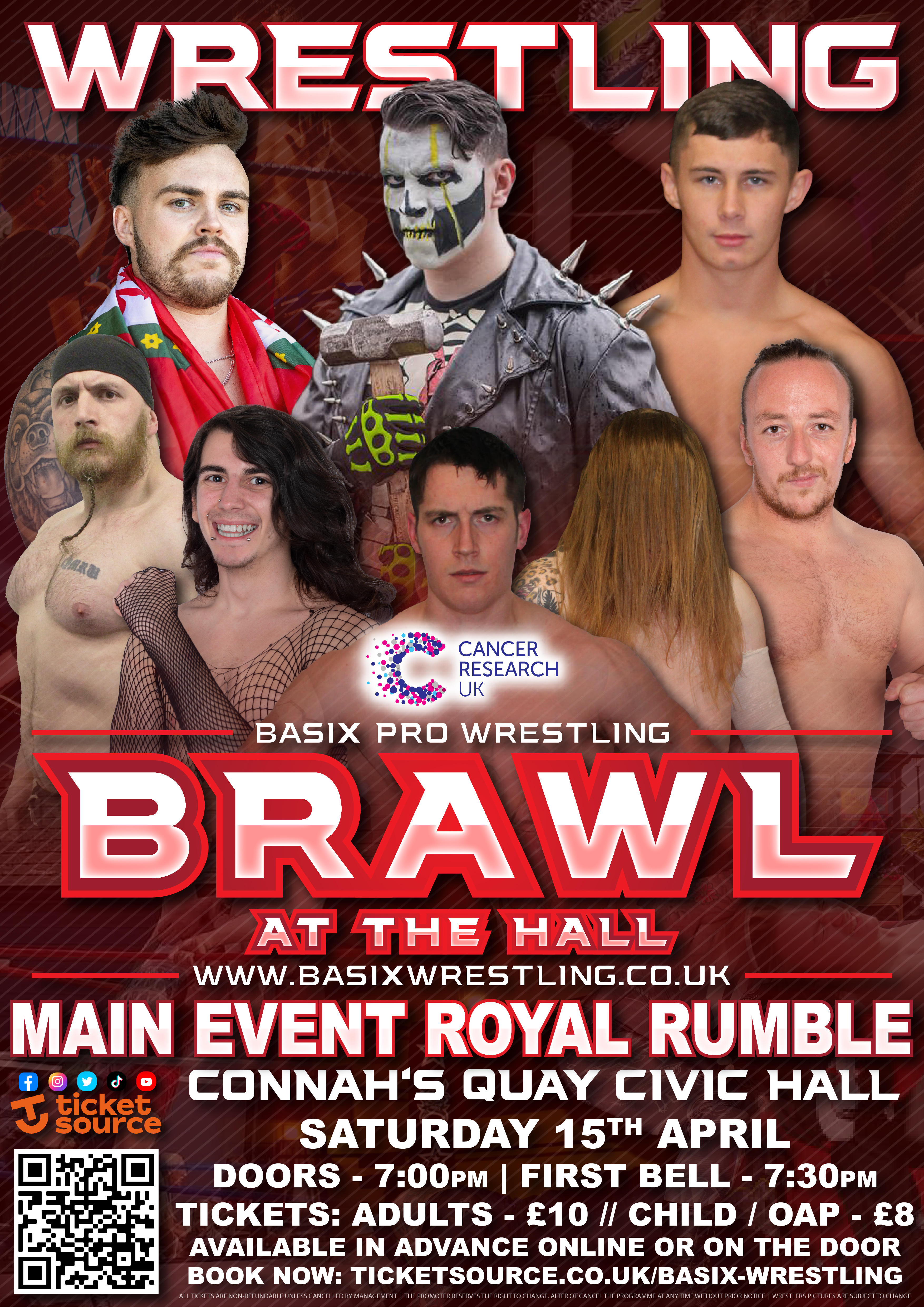 CLASSIC BASIX PRO PHOTOS
Check out this collection of photographs from our last 17 years
of promoting shows!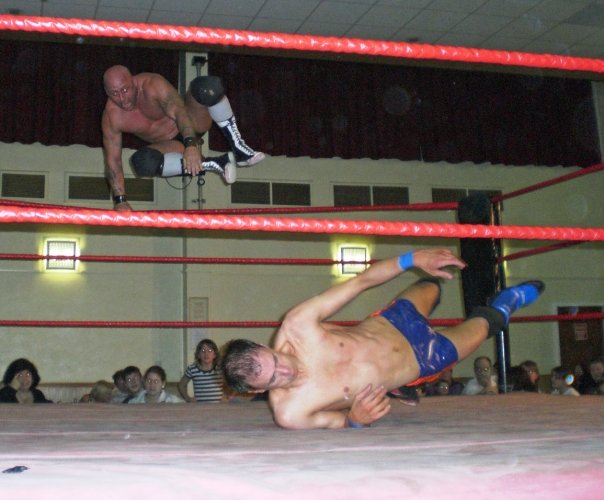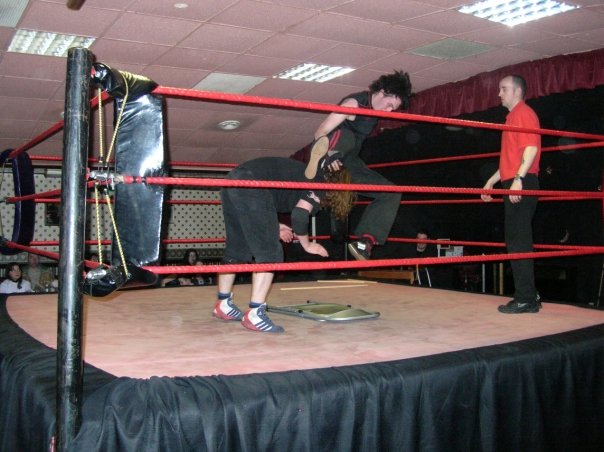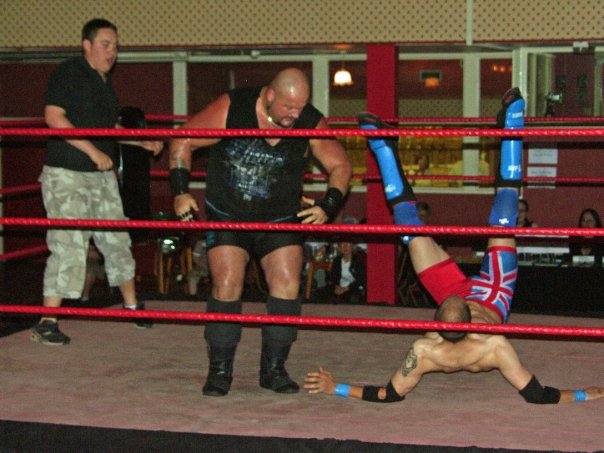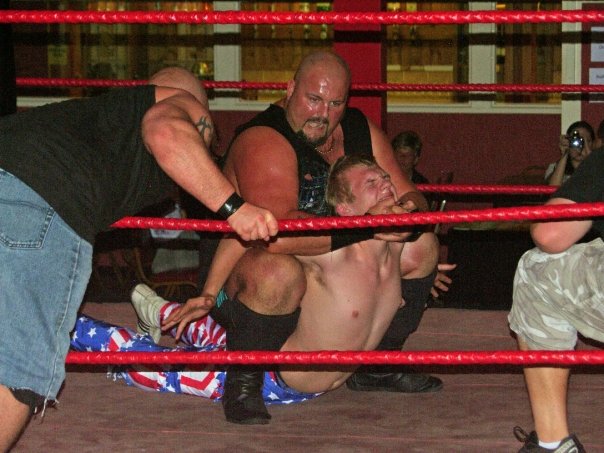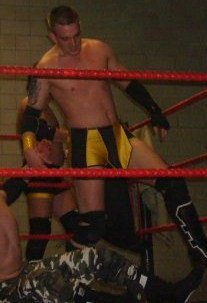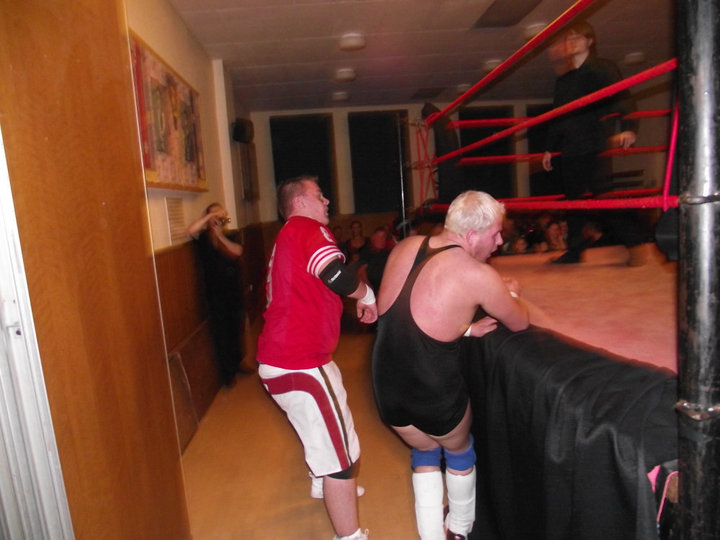 WALES COMIC CON 2023
What compliments one of the UK biggest Comic Cons better that
live professional wrestling?!
Basix Pro Wrestling recently teamed up with the crew at PCW UK Live Wrestling to provide a number of events across the weekend.
Mario Priamo, Tony Bond, Morgan Daley, KReaper, Shep Wyld and Will Davies all took up the challenge and made apperances on the live shows!
Morgan Daley, Tony Bond, Mario Priamo, Will Davies and members of the PCW team seen here with Chris Barrie (Arnold Rimmer) and Danny John-Jules (The Cat) from Red Dwarf.
DALE MARTIN PROMOTIONS
SINGLES MATCH | MIKE ROBERTS TV DEBUT!
Frank "Chic" Cullen Vs. 'Iron' Mike Roberts
Filmed for TV in Aberdeen, 1991